10 predictions how cloud computing will transform traditional IT in 2013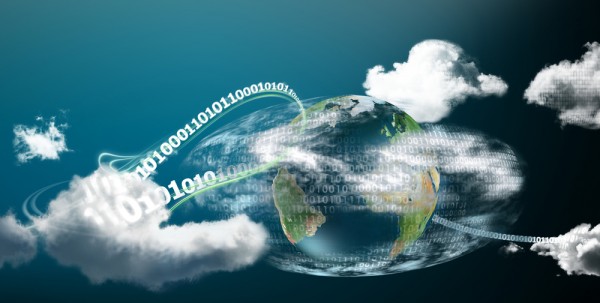 Cloud computing -- the new business model for provisioning and consuming information technology -- is enabling new computing capabilities and driving process efficiencies for both businesses and government. But it's also disrupting the entire IT industry to its core. Although the current hype around cloud computing is around expected cost savings, its true value is in greatly improving business or mission capabilities without a commensurate increase in resources (time, people or money).
Combining off-the-shelf IT components with highly automated controls is what fundamentally enables cloud computing. This combination is also what's driving the economic model that makes this new technology force so disruptive to the status quo.
For example, the software-as-a-service (SaaS) cloud delivery model typically does not require any advance usage commitment or long-term contractual arrangements. SaaS not only changes the typical software vendor business model, but also dramatically changes the strategy, budgeting, procurement and management options for the IT buyer.
When Salesforce.com proved the viability of SaaS, desktop software was instantly endangered as a profitable business model. Similarly, Amazon Web Services is turning data center hosting on its head with its Virtual Private Datacenter Infrastructure as a Service (IaaS) offering.
We predict IT will undergo 10 transformational, cloud-related impacts in 2013 -- effects so massive that they will be the most fundamental changes to the way businesses and governments have approached technology in the past 25 years:
1. Cloud technologies will converge dramatically. The cloud will continue to forge a massive convergence of technologies -- much like cell phones evolved into smartphones.
2. Custom software will be cloud-based. Customized software is beginning to move to the cloud in a meaningful way. As of this year, PaaS solutions such as AppDeployer.com have reached a maturity level that now allow developers and integrators to build highly individualized, complex offerings on the cloud, but at a greatly reduced cost compared to traditional software development.
3. Integration = the new killer app. The cloud is evolving into a hodgepodge of disparate cloud services from vendors scattered all around the world. In 2013, IT professionals will increasingly turn to cloud services brokers to manage the growing complexity problem by integrating heterogeneous infrastructure services. Meanwhile, software developers will use PaaS for integrating disparate web services to deliver seamless user experiences to their customers.
4. Geographic boundaries will become more irrelevant. In 2013, PaaS will be rapidly adopted by companies in India and other major outsourcing countries. This will cause a ripple effect throughout industry, since these outsourcing companies are so integral to modern business operations nowadays.
5. Major data centers will be Darwinized. Winners and losers will emerge in the data center "survival-of-the-fittest" shakeout, as many large data centers close and sell assets or become acquired and consolidate. Cloud services brokers will play a larger role for data center service providers -- no matter their size -- to help their customers sort out the confusion and effectively manage an increasing number of cloud service providers.
6. Cloud computing will play a major role in the next generation of healthcare IT. Health IT will adopt PaaS to replace so-called niche "dinosaur apps" as the health IT industry struggles to meet the goals set out in the Health Information Technology for Economic and Clinical Health Act. Healthcare CIOs are examining how much it will cost to upgrade their HITECH-compliant systems and, if they don't adopt the cloud, their current proprietary models will leave them with unfavorable system lock-in and other serious inefficiencies.
7. The role of cloud services brokerages will move from misunderstood to highly sought after. The need for IT enterprises to use multiple cloud services providers to manage multiple functions will lead to rapid adoption of the cloud services brokerage model: either via a new internal role or external source. Starting in 2013, the new role of cloud services brokers, exemplified by Cloudcuity.com, will evolve to address enterprise needs that span multiple cloud service providers.
8. The U.S. government will re-think major IT contracts, and large system integrators will redefine their operating models. In 2013, there will be a shakeup in government contracting. Incumbent system integrators will no longer be able to rest on their laurels as the government continues moving toward cloud computing and as new cloud service providers offer more innovative, cost-effective solutions geared specifically to the federal marketplace. Large system integrators, whose success long depended on very expensive, highly complex and customized, on-premise solutions, will redefine their practices and their overall operating and profit models, especially as more businesses go beyond basic, "out-of-the-box" cloud services and turn to the cloud for more customized implementations. We also see U.S. government agencies adding new cloud requirements to major IT contracts.
9. Innovation and entrepreneurship will hit overdrive. Entrepreneurship will go into overdrive, especially as full-featured, "idea-to-revenue" platforms take developers from concept to development and deployment to sales. This will trigger a new wave of creativity, innovation, entrepreneurship and startups that will make things interesting for system integrators.
10. Cloud adoption will move from a "nice to have" to a "must have". Cloud computing will no longer be a one-off item purchased with surplus budget money; it will become a must-have that replaces the traditional IT enterprise business model. Cloud's value can only be fully realized when traditional and more costly ways of storing, using and securing data are replaced with fast and lean cloud services. In the coming year, companies will accomplish this by halting old projects, re-thinking old contracts and shifting funds to affordable and innovative cloud services that can transform the IT enterprise.
Photo Credit: T. L. Furrer/Shutterstock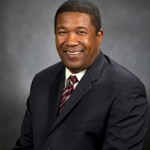 As vice president and general manager of NJVC Cloud Services/Cloudcuity, Kevin L. Jackson is responsible for all aspects of this business unit, including the development and implementation of innovative cloud service offerings and delivery and financial performance. He provides training, transition assessment and cloud service brokerage to federal agencies.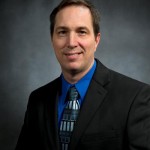 Cary Landis is NJVC Cloudcuity platform practice lead, and serves as lead architect for the Cloudcuity AppDeployer Platform as a Service. He also serves as an adviser to the Canadian Cloud Council and guest lecturer for George Mason University's cloud computing course, and was a panel specialist for NIST at its cloud computing workshops.