Easily remove programs with Anvi Uninstaller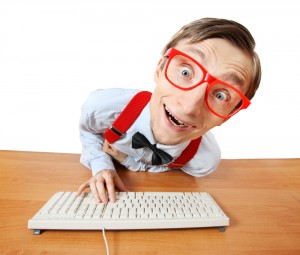 Anvisoft has released Anvi Uninstaller, a basic tool which aims to help you fully remove unwanted applications.
The program is essentially a free, cut-down version of a module in the company's Cloud System Booster Pro 2.0, and it's decidedly short on features and functionality. But, if you're looking for something very simple and safe, then it could still appeal.
Anvi Uninstaller is compact (1.31MB) and portable, for instance, so there's no setup required. Just launch it to review your list of installed applications and Windows Updates. You can then view large or recently installed programs with a click, or use the Search box to locate a particular app.
Once you've found what you need, right-clicking that entry reveals a "Locate" option, which opens an Explorer window at the program's folder (very convenient if you need to inspect its installation manually).
If you're sure the program is surplus to requirements, then clicking "Uninstall" will by default create a system restore point, before your application's standard uninstaller is launched.
And once (in theory) everything's all over, Anvi Uninstaller scans your Registry and hard drive, before displaying a list of any remnants it's found. Although the catch here is that this free version will show you the leftovers, but isn't able to remove them. If you click the "Delete" button then you'll be taken to a web page and invited to buy the full Cloud System Booster Pro 2.0 ($19.98, as we write).
If you're after uninstall power, features or functionality then plainly this isn't going to be good enough, not by a very considerable distance. There's nothing here that's going to tempt anyone away from tools such as Revo Uninstaller.
If you're more interested in simplicity, though -- and perhaps you don't generally trust this kind of tool, anyway -- then Anvi Uninstaller may have some appeal. It's small, easy-to-use, and gives you some idea of what other uninstallers leave behind. But you can also be sure it'll never delete anything important itself, perhaps welcome if the program might occasionally be accessed by less experienced users.
Photo Credit:  NinaMalyna/Shutterstock