DMDE is a handy free data recovery tool for Windows experts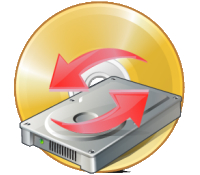 Whether you've accidentally deleted a file, a partition or an entire drive, there are plenty of recovery tools you can turn to for assistance. And most of these claim ease of use as a key selling point. You won't have to worry about low level drive structures or other complexities, as the program will try to handle everything for you.
If you're at home with file systems, though, and familiar with partition tables and the MFT, you may sometimes get better results with a tool which lets you take more hands-on control. And the free (for personal use) DMDE is a great example.
The program is compact (1.27MB) and portable, for instance, as you'd expect from any good drive inspection tool. It runs on anything from Windows 98 through to 7. And DMDE's versatility is obvious from the first launch, where not only do you get the option to access a physical disk, or a logical drive, but it also has the option to open and work with a disk image (BIN, IMA and IMG formats are supported).
Once you've opened a device then you could simply browse its sectors with a hex editor-type view. And if you know what you're doing, you can tweak bytes here and there to suit your precise needs (although you'll need to enable editing by clicking Edit > Edit Mode first, so no need to worry, you're not going to wipe your MBR by accident).
Nothing special about that, of course. But check out the Mode menu and you'll find "Hex" is just one option. You can also select a Text view, browse your partition table, MFT records, NTFS directories, various FAT records and more.
Or, if you'd like a little more automated help, you might have the program search your drive sectors for a particular hex string (perhaps useful for locating a particular lost document). And if your entire file system has been trashed then you might set DMDE to look for boot signatures, boot sectors, partition tables, MFT records and more, very helpful in finding anything which might have survived.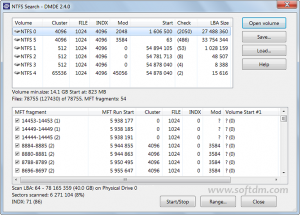 But if you're not too keen on such low-level work, you can also have the program automatically scan your system, looking for and recovering fragments of FAT or NTFS drives. While opening a volume yourself will display an Explorer-type view of the drive, where you're able to find and recover individual files. (The free version restricts you to only recovering one file at a time; purchase a license and you'll be able to restore a complete directory tree.)
And if you need more than DMDE also offers partition undelete tools, RAID reconstruction options, disk imaging abilities and a whole lot more.
You do need to be extremely careful when using most of these options, of course, because a single mistake could cause you some serious problems. And there are no particular concessions to beginners here, no endless "are you sure?" alerts: this is a tool for professionals, if you ask the program to do something then it'll just do it. And so, if you wouldn't normally be happy manually editing a disk at the sector level, DMDE really isn't for you.
And the single file restriction means the program isn't the most convenient of undelete tools, either.
If you know what you're doing, though, DMDE is a great tool for inspecting and browsing a hard drive at the lowest of levels. It's packed with features, runs almost anywhere, and despite its complexity, does provide a decent Help file to walk you through the basics.