Play.com to shut down its retail business and become an eBay-style trading site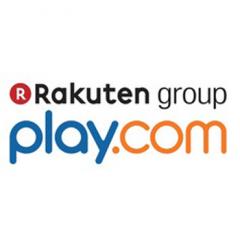 There was a time when Play.com looked set to rival Amazon in the UK. The online retailer, which focussed initially on selling DVDs, made a big splash when it launched in 1998 by offering its products for the same price as Amazon but, crucially, threw in postage for free, a move which made shopping there a lot cheaper overall.
However, time hasn't been kind to Play.com. First it was sold to Japanese company Rakuten for just £25m in September 2011, and then the government closed a Jersey tax loophole that allowed retailers to avoid paying VAT (Value Added Tax) on items under £15. With Rakuten seemingly unwilling to back up its investment, Play.com limped on, but the writing was on the wall for the once great retailer.
Today the site has confirmed that it will cease retail trading from March 2013, and relaunch itself as a trading site along the lines of eBay. The closure of the retail business will see the loss of some 214 jobs, across its Jersey, Cambridge and Bristol operations.
As someone who shopped at Play.com for many years, the news is sad, but unsurprising given that the site had become a shadow of itself in recent months.