Audacity 2.0.3 offers faster resampling speeds and new effects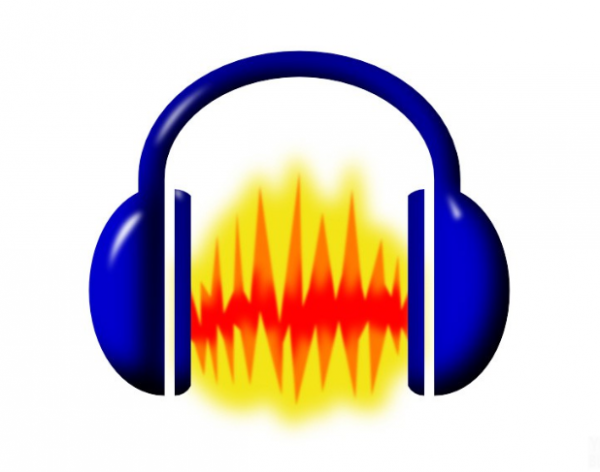 Popular open-source, cross-platform sound recording, editing and mixing tool Audacity 2.0.3 has been released. Despite the minor revision number, the new update boasts several key new features, including a new resampling library, tweaked Time Tracks tool and several new effects.
Audacity 2.0.3 also includes a number of key bug fixes, but does ship with a number of other issues as yet unresolved, all of which are documented in the release notes.
Audacity 2.0.3 debuts a brand new resampling library, the SoX Resampler library (libsoxr), which replaces the existing libresample library. Audacity's release notes claim this new library offers greater resampling speed and higher quality.
The Time Track feature, which allows users to change the playback rate over a specified time, has been tweaked with several improvements. The "Set Range" option now only changes the range of the Time Track itself, preserving existing warp points' pitch/speed. A vertical scale with linear and logarithmic display and interpolations has been introduced.
Other changes to Time Track allow the tool to remember upper and lower speed limits when saving and reopening projects, including Warp points in projects saved in previous versions of Audacity. The tool also benefit from two notable bug fixes resolving problems with Loop Play and inaccurate playback and rendering.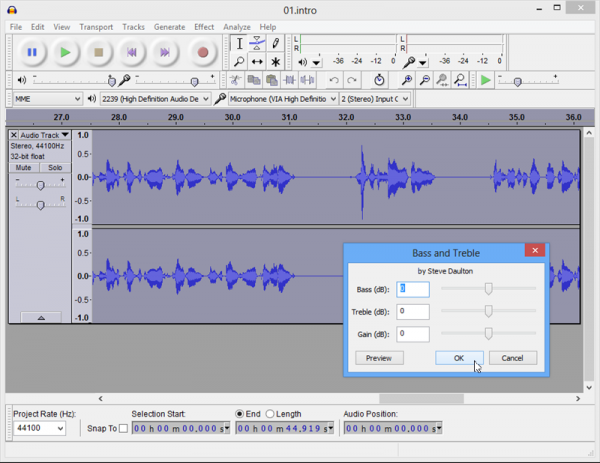 Version 2.0.3 also adds three new effects: Studio Fade Out, Adjustable Fade and Bass and Treble, the latter replacing the old Bass Boost tool. It also now supports real sample rates up to 384,000Hz, rebadges the Labeled Regions option under the Edit menu as Labeled Audio (with additional features including support for split placement at point labels).
Notable bug fixes include resolutions for crashes caused when using Undo when time-shifting tracks or Repair on selections extending into empty track space. The Export Multiple now refuses to export files if no audio (or all audio is muted) is present in the file. Toolbar buttons are also now selectable using the [Enter] key. Despite these fixes, a number of bugs and issues remain, detailed in full in the Audacity 2.0.3 release notes.
Audacity 2.0.3 is available now as a free, cross-platform download for Windows, Mac and Linux. A portable build of Audacity 2.0.2 is also available -- this should be updated to the latest release shortly.