Can we blame Best Buy's big MacBook Air sale on Chromebook?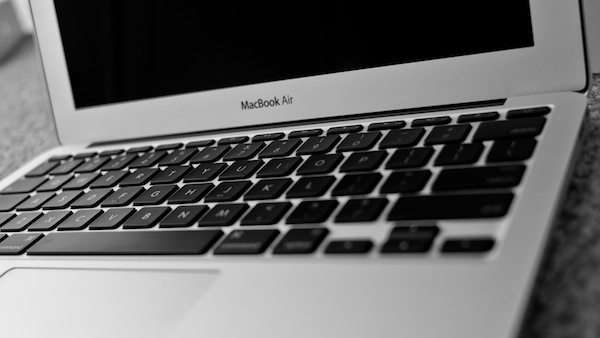 If you ever wanted Apple's tiny laptop, cash in your savings or dig out the credit card. Best Buy has a short sale going, discounting MacBook Air by $200. That means price starting at $799.99 today and tomorrow for an 11.6-inch model with Intel Core i5 processor and 64GB SSD. Double the storage for another 100 bucks.
The promotion, part of Winter Doorbuster Days, is Friday and Saturday. Best Buy discounts other goodies, but MacBook Air stands out for the price, which lowers the entry cost to joining the Mac Fan Club. But Best Buy also sells the Samsung ARM Chromebook, for $249.99, also with 11.6-inch panel, similar size and weight and comparable (if not better) ergonomics. And Best Buy can't stock Chromebooks fast enough. While the company doesn't release sales data, social network chatter reveals bounty hard to get. So can we just blame Chromebook for Best Buy's sale?
I write this post on the Sammy Chromebook, by the way. In May, I moved from the then top-of-the-line MacBook Air and haven't looked back. I don't think Chrome OS is for everyone, or even most people, but those who embrace the cloud will be surprised.
Rarely a day goes by where I don't see someone boast about buying Chromebook online. Ron Minnich posts today on Google+: "Ah, this Samsung ARM Chromebook is just so nice. I still can't believe these things only sell for $249".
Mike Beeson: "My personal Chromebook (Samsung $250 model) came today. I guess I can take my others back to work now".
Oh this has got to hurt. "My wife just found out the hard way that her Samsung Chromebook does not work well when you accidentally dump your cup of coffee on it", Padric Toman tells. "I felt bad for her, so I gave her my Chromebook. We are drying out the coffee soaked Chromebook right now. Maybe a miracle will happen". You're a good husband, Padric. "Maybe Google will be sympathetic and send us a new one". Hey, Chromebook team, show him some compassion.
Even if he ends up buying a new one, $249 is a lot more manageable than $999 for cheapest-cost MacBook Air (at normal price). Value has different measures.
So do run down to Best Buy to buy MacBook Air cheap, but look at Chromebook while there. You just might save 550 bucks.
Photo Credit: Joe Wilcox