CCleaner 3.27 adds support for Internet Explorer Metro in Windows 8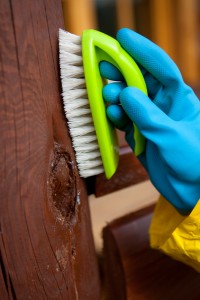 Piriform has released CCleaner 3.27, a minor update for its popular Windows free cleaning tool. CCleaner 3.27, also available in portable form, basically adds updates for major new browser releases, including support for Internet Explorer Metro in Windows 8.
The release is joined by Speccy 1.20, a minor update of Piriform's system information tool, which adds version number detection for a number of major apps.
The key improvements in CCleaner 3.27 are aimed at improving support for Windows 8 users. Version 3.27 adds support for cleaning both the cache and history in Internet Explorer Metro, the full-screen app found in the Windows 8 Modern UI.
The update also adds support for the latest stable build of Google Chrome -- v24 -- and improves compatibility with Firefox 17 and newer builds, including the latest stable release. Other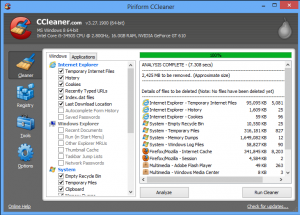 enhancements include better compatibility with Google Chrome extensions, improved Unicode text support and a new Burmese translation. The update is rounded off with the usual GUI tweaks and bug fixes.
The update follows hot on the heels of the release of Speccy 1.20.446, which adds a number of new features, including the ability to detect the versions of Internet Explorer, Java and Windows PowerShell. Speccy 1.20 also claims better detection of SSD and larger hard drives, plus improved anti-virus detection of server OSes.
Both CCleaner 3.27 and CCleaner 3.27 Portable, plus Speccy 1.20.446 and Speccy 1.20.446 Portable, are available now as freeware downloads for PCs running Windows XP or later.
Photo credit: Goydenko Tatiana/Shutterstock