Apple allows a MAME emulator into the App Store -- it just doesn't know it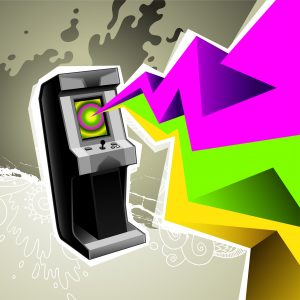 Gridlee for iOS is a fairly average arcade game, certainly nothing to get excited about. You wouldn't want to play it more than once, and, to be honest, you probably wouldn't want to download it in the first place, even though it's free. Except there's more to Gridlee than meets the eye.
The game, which was developed by Videa Inc. in 1982, isn't a remake for iOS. It's the actual original ROM image running on an up-to-date full version of the MAME4iOS Reloaded Project by Seleuco, an excellent arcade emulator banned by Apple. And if you know how, you can use Gridlee to play a wealth of classic arcade games on your iOS device for free. No jailbreak required.
Apple has a long standing policy of not allowing emulators on its devices (with a few high profile exceptions, such as Atari and Capcom), and pulled iMAME from the App Store in December 2011. Gridlee gives users a chance to use the emulator that powered that app.
To make the most of its capabilities, you'll need iFunBox, a free program which can tunnel into iOS' file system. Navigate to iFunBox Classic> Connected Devices> [your device]> User Applications> Gridlee> Documents> roms and drag a collection of zipped MAME ROM images to it (you can find games to play with a little Googling). When you next run Gridlee you'll be able to choose the game you actually want to play.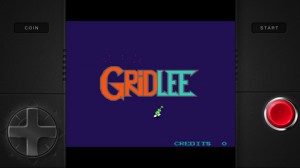 The knowing App Store reviews for Gridlee are quite fun. DominusSeph says: "This game has a lot of….potential! Just need to look a little under the surface", while Boberttiswas adds: "At first glance, this game might seem quite underwhelming, but stick with it and you'll find a number of features under the bland exterior that make this game so fun, it's almost as if you're playing a whole load of completely different games".
Gridlee's chances of surviving for very long in the App Store are slim, so if it appeals be sure to grab a copy now.
Photo Credit: Radoman Durkovic/Shutterstock