EE's 4G now available to around 45 percent of the UK population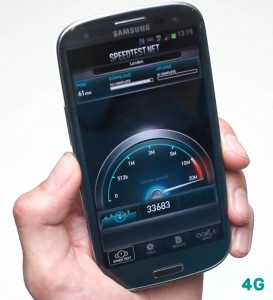 EE (formerly Everything Everywhere) was created by the merger of the T-Mobile and Orange businesses in 2010, becoming the UK's largest mobile network operator in the process. It's also currently the only provider offering 4G LTE connectivity in the UK, and has just expanded its 4G data service to cover an additional nine towns and cities.
This expansion means 4G EE is now available in a total 27 UK locations, making it -- according to EE at least -- accessible to nearly half of the UK's population.

"As the first operator to bring 4G to the UK, it is important that we make it accessible to as much of the population as possible, as quickly as possible," Olaf Swantee, CEO of EE said, regarding the expansion. "To be ahead of schedule and covering approximately 45 percent of the population within just 90 days of the launch is a great achievement for our network team."
The new locations to gain access to 4G are Amersham, Bolton, Chelmsford, Hemel Hempstead, Southend-on-Sea, Stockport, Sunderland, Sutton Coldfield and Wolverhampton.