Got a PC problem? Try OSForensics 2.0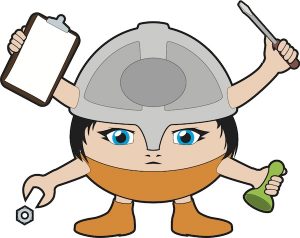 Passmark Software has released OSForensics 2.0, the latest edition of its excellent computer forensics package. And while it's more about improving on what's gone before than adding any major new functionality, there are still some very useful additions here.
While previously the program could only index the documents on one drive at a time, for instance, OSForensics 2.0 now allows you to specify as many drives per index as you like, and search them in a single operation later: seems like a small change, but this makes the program much more convenient to use.
If you regularly use the indexing feature then the good news is it's no longer necessary to configure its fine details each and every time. A new Template option allows you to define the file extensions you'd like to check, what exactly you'd like to index (title, content, file name, metadata), exclude filters, stemming rules and more, and you can then reload the template you need for a particular job in a couple of clicks.
And while indexing itself can still take a very long time, improved caching means file searches can sometimes be as much as 500% faster than the previous release.
Elsewhere, there have been various improvements to the email, raw disk and internal file viewers. Many are small, but still very welcome, such as the new ability to maximise the file viewer window. And a further key change sees the program now able to open Office documents directly, another positive step which should significantly improve performance.
The OSForensics internal web browser has been extended with the ability to add or save complete web pages, as well as a region of the screen.
And there are the usual stack of smaller enhancements, from performance improvements with FAT volumes, to enhanced compatibility with Opera, and a lengthy list of bug fixes (the official What's New page tells all).
What hasn't changed, though, is the generous licensing model, where an enormous amount of functionality is available for free, with only minimal restrictions (the new web page images have watermarks, for instance).
OSForensics 2.0 offers file search tools, undelete functions, memory and disk viewers, password recovery options, drive imaging tools and a whole lot more, for instance, so you may find the program useful even if you've no specific interest in computer forensics. Take a look: it's one of the most powerful free tools of its kind available anywhere.
Photo Credit: Phil Holmes/Shutterstock