'Infinite' cloud storage service Bitcasa set to leave beta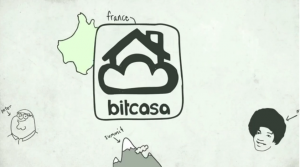 There are no shortage of services that can backup your data to the cloud, but now the likes of Carbonite and Crashplan have a bit more competition in the market.
Over the weekend, Bitcasa, which has generated a lot of buzz recently, sent out an email to its early testers to alert them that the service would be leaving beta on Tuesday February 5th.
"Thank you for participating in the Bitcasa beta!" the email begins. "We have amazing product updates coming on Tuesday, and exclusive pricing for our faithful testers. Stay tuned for details in your inbox next week, but rest assured, we heard your feedback, and you will be handsomely rewarded for helping us out!"
The service will offer 10 GB of free storage or unlimited space -- "infinite" as Bitcasa prefers to call it -- for $10 per month. However, as you saw above, beta testers will be getting a "bonus". The app is available for Windows, Mac, Linux and Android. There's also a modern UI version for Windows 8 customers.
I have been testing Bitcasa for sometime now and have found it to be pretty simple. A folder is added to the Explorer window and the program can be set up to mirror your entire computer or just individual folders of your choosing.
Bitcasa is just one more player in a sea of competition, but its functionality and pricing should make it competitive. The beta is still open to the public so, if you want to take advantage of whatever deal the company plans to offer to early users, you may want to sign up for an account today.