Enterprise app stores seek to cure BYOD woes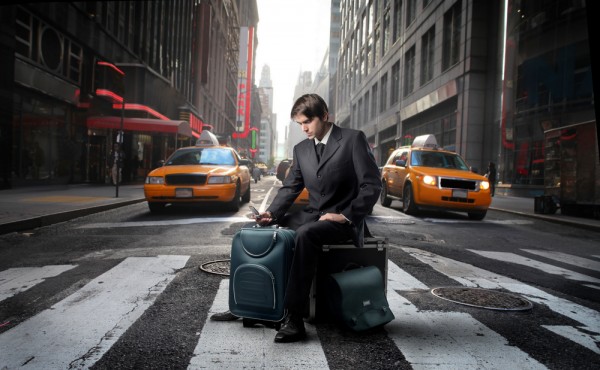 The so-called "bring your own device to work" movement is great for employees looking to use their own (and newest) stuff and for business managers looking to cut hardware costs but a nightmare for IT admins. So they're fighting back, just too bad at the typically glacially slow pace of big enterprises.
Gartner predicts that by 2017 one-quarter of enterprises will have their own mobile app stores offering sanctioned wares for employees.
"Apps downloaded from public app stores for mobile devices disrupt IT security, application and procurement strategies", Ian Finley, Gartner research vice president, says. "Bring your own application (BYOA) has become as important as bring your own device (BYOD) in the development of a comprehensive mobile strategy, and the trend toward BYOA has begun to affect desktop and Web applications as well".
BYOA and BYOD extenuate problems going back to early PCs and extending through several waves, such as Palm Pilots, BlackBerries, iPhones and iPads, among others. Each of these is development platform, rich with apps, as well as device. Around them, employees commingle professional and personal activities and data, too often poorly managed and posing unforeseen security risks.
"Enterprise app stores promise at least a partial solution but only if IT security, application, procurement and sourcing professionals can work together to successfully apply the app store concept to their enterprises", Finley says. "When successful, they can increase the value delivered by the application portfolio and reduce the associated risks, license fees and administration expenses".
Enterprises have to do something, seeing as how many encourage BYOD. According to "Good Technology's 2nd Annual State of BYOD Report", 76 percent of enterprises with more than 2,000 employees have programs in place, and the total is expected to reach 88 percent this year. However, the largest and smallest businesses are slowest adopters. Among organizations with 10,000 employees, only 46 percent have BYOD programs in place, up from 35 percent in 2011. One-quarter of businesses with less than 2,000 employees follow suit.
There is a startling shift in costs -- to employee up rather than organization down. Good finds that in half the companies with BYOD programs, employees pay for devices and supporting services, such as cellular data for cell phones, tablets and some laptops.
But that's for the hardware. Many IT operations must contend with BOYA, as natural consequence and nuisance. Hence, the rise of enterprise app stores.
In the short term, mobile device management (don't you just love these analyst conventions) will lead the way. "Today, most MDM providers have a simple way of extending apps to mobile devices, usually through a basic agent on the device, but many are launching more-sophisticated app stores that can host enterprise and third-party apps to be accessed by smartphones, tablets and PCs", Phillip Redman, Gartner research vice president, says. "The development of mobile apps and the support of MDM will drive most enterprise app store implementations during the next 12 to 18 months".
Long-term, Gartner sees enterprise app stores as a means of encouraging developers to submit competing apps. Employees get more choice, IT takes more control and businesses benefit from sanctioned choices rather than the Wild West they contend with today.
Photo Credit: andrea michele piacquadio/Shutterstock