Microsoft claims expired SSL Certificate caused Azure outage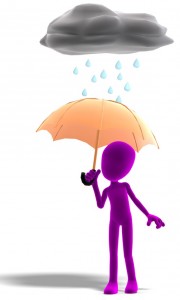 Microsoft's cloud service, Windows Azure, along with Team Foundation Service, suffered a major outage yesterday that also affected non-enterprise people, as it resulted in problems with Xbox Live as well. However, according to the Xbox Status page, the Live system, along with Xbox Music and Video, which were also affected, is back up and running.
Now, as of this morning we have some information on the root cause of the much-publicized problem. Brian Harry, Product Unit Manager for Team Foundation Server, blames the nine-hour outage on "an expired SSL certificate in Windows Azure storage". Harry goes on to explain that the company stores "source code files, Git repos, work item attachments and more" there and that "the expired certificate prevented access to any of this information, making much of the TFService functionality unavailable".
Ironically, this is not the first time the company has been plagued by this problem. Several years ago Team Foundation Services was hit by an expired certificate which it blamed on an operational oversight. Harry promises that the company will be investigating what led to this most recent oversight and went on to state "I apologize to all of our affected customers and hope you'll give us a chance to learn and continue to deliver you a great service".
Photo Credit: Ralf Juergen Kraft/Shutterstock