Official Superuser app available for rooted Android devices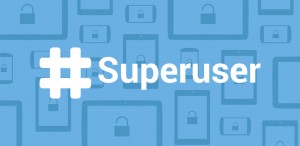 Koushik Dutta, the developer behind Android apps like Carbon, ROM Manager and the popular ClockworkMod custom recovery, has released a new open-source root access management app called Superuser.
Explaining the reason for making it open-source, Dutta says that in his opinion a root access management app should be open to "independent security analysis" and that "obscurity (closed source) is not security". He also places a great deal of value on making the app "AOSP buildable" so that developers can include it in custom Android distributions.
But let's see what the new player can do. Superuser is designed as an alternative to SuperSU (which is closed-source ) and offers a range of interesting features. The app comes with multiple user support, pin protection, root request timeout, notifications and an UI (User Interface) suited for tablets, among its main features.
Superuser also includes support for manifest permission, logging and per-app configuration.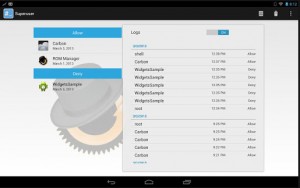 Users coming from previous, unofficial, versions of the app will benefit from a higher number of translations, notification after boot for an incompatible su binary, and fixes for "embarrassing spelling mistakes".
Superuser is available to download from Google Play. The app requires a rooted Android device in order to function.