CCleaner is coming to Android 'soon'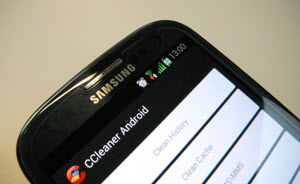 Although there are many free system cleaners available for Windows and Mac OS X, CCleaner is one of the most popular, and for good reason. It's thorough, trustworthy and very easy to use. It's among the first programs I always install on a new system.
The good news for Android owners is developer Piriform is working on a new version of its cleanup tool specifically for the mobile platform that will offer one-click cleaning to "help keep your Android devices running like new".
Unfortunately there's no word on when it will be available. Piriform says only that the app is currently a "work in progress" and there's no firm release date yet. However, the Android cleaner is undergoing internal testing at the moment and the developer says "we're very happy with how it's looking" so that sounds promising.
Will you be installing it on your Android when it becomes available, or are you of the mindset that it's not really something that's needed on mobile devices?