Reduce the size of your music files with MP3 Quality Modifier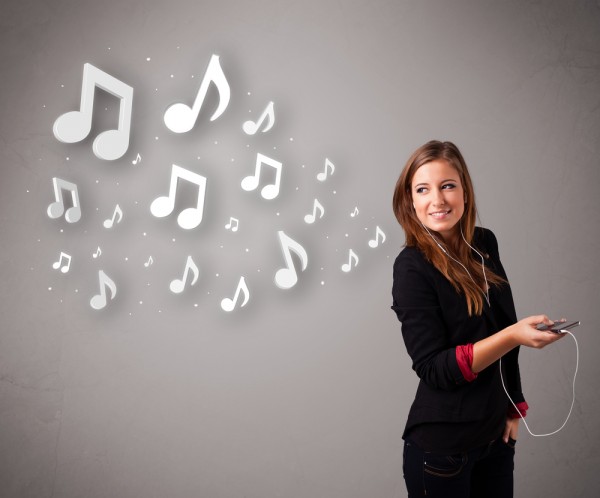 If you've built up a large MP3 collection over the years, then fitting everything you'd like onto your phone or MP3 player could now be a challenge. You could just try to be a little more selective in what you transfer, of course, but MP3 Quality Modifier offers another option, quickly changing the quality of your MP3 files to save disk space.
Just as you'd hope from a program designed to save resources, MP3 Quality Modifier is itself very efficient. There's no adware, no installation required, it's just a 726KB download which you can unzip and launch immediately.
Your first step is to import whatever files you'd like to work with. The program is able to import individual files or entire folders, and you can then select whatever tracks you'd like to process from that list.
Next, you'll need to think about your preferred audio quality. There are several presets to choose from -- "Best Quality", "High Quality", "Portable", "Compromise", "Very Low Quality" -- but, if you prefer, you can also manually set your bitrate, sample frequency and other key details (MP3 Quality Modifier displays the current bitrate of your imported audio files as a guide).
With that done, tell the program where to save the finished files (you can point it at a folder, ask it to create one, or replace the original MP3s), click Process, and then just watch as each track is tweaked to suit your needs.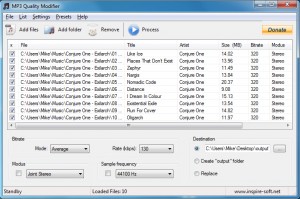 Exactly how much you'll save will depend on the original file quality and the options you've selected, but taking a look at the bitrate of each will give you a good idea. We reduced 10 tracks with a bitrate of 320kbps down to 128kbps, for instance, and the disk space required dropped similarly from 138 to 55.4MB. We thought the sound quality remained acceptable, too, although of course this depends very much on personal taste, the type of music, and the device where you'll be playing it back.
Still, if you're looking for an easy way to cut your MP3 disk space requirements then MP3 Quality Modifier is a great way to get the job done. Give it a try.
Photo Credit: ra2studio /Shutterstock