Bitrix24 launches free collaborative CRM with integrated project management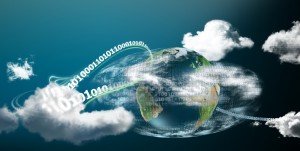 Bitrix24 offers social intranet for enterprises and small to medium businesses, but with a twist -- the firm's cloud-based service is entirely free for organizations with 12 or fewer users and includes 5GB of online storage space and essential tools, such as CRM (Customer Relationship Management), project management, and instant messaging.
We've covered the firm's service previously, but Bitrix24 has just rolled out a new version of its CRM platform that comes with project management fully integrated. Tasks, calendars and other similar tools are now available from within the CRM module and documents can be stored inside the CRM, attached to entries, and shared with employees (with different rights levels controlling access).
Explaining the update, Bitrix President Dmitry Valyanov said: "Some CRM vendors now offer integration with third party project management tools and vice-versa. CRM users are no longer satisfied with what's essentially a database with client information -- they want a CRM that allows them to plan, to collaborate with co-workers and to increase personal productivity. SalesForce, for example, has spent almost a billion dollars in the last two years in acquisitions, trying to make their CRM more collaborative. But Bitrix24 is the first vendor that offers free a CRM fully fused with project management".
Speaking of the Russian firm's rapid growth (it only launched last May) Valyanov added: "The decision to make Bitrix24 absolutely free for companies with 12 employees or less had an enormous impact on service popularity. In several Eastern European markets we are now the second most popular cloud CRM, despite being less than one year old. I am confident that this release will boost our visibility in North America as well".
Bitrix24 comes with free desktop apps for Windows and Mac OS X, and there are native apps available for iOS and Android devices.
Photo Credit: T. L. Furrer/Shutterstock