Better manage your files with DropIt 5.0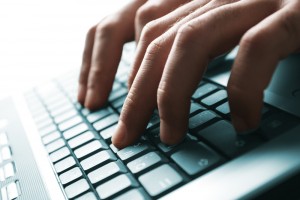 Open-source Windows file management tool DropIt 5.0 has been released. Also available as a 64-bit build and in portable form, DropIt allows users to process folders and files quickly via drag-and-drop, with up to 15 different actions (including move, copy, send by mail and upload) supported.
Version 5.0 improves the way DropIt handles relative paths, tweaks the main context menu and Options windows and promises better performance, minor feature additions and a number of bug fixes.
Once installed or launched, DropIt displays a floating icon on your desktop. Drag a file on to this icon, and DropIt will ask you what you want to do with it: 15 actions are supported, including copying or moving the file to a specific location, opening it in a particular application, attaching it to an email, copying it to the clipboard or changing specific properties.
DropIt can make any of these actions the default for your files based on their properties: name, size, date, properties, content or regular expressions. You can save sets of associations in profiles and then associate a profile with a particular folder, allowing you to place files in folders and wait for DropIt to automatically process them for you at a specified time.
After a short period, you can even drag an entire folder packed full of different files on to the DropIt floating icon and the program will automatically process them according to whatever filters and actions you've defined.
What's New
Version 5.0 represents a major update, with a number of improvements and new features. Top of the list is the fact that relative paths in destination folders are now relative to each loaded file.
Additions include %Counter% and %UserInput% abbreviations for adding file enumeration and customized input when processing files. A Duplicate button has also been added to the Associations context menu to allow new associations to be created using existing ones as a template.
Filtered text is now highlighted in HTML lists, and support for creating PDF and XLS lists has also been added to the program. Users can now set different HTML themes for each new Create List association created.
Folders can now be processed as files if required, and a list of loaded items is now displayed in the Processing window. Users can now define a minimum size when scanning folders, and profiles can be exported via the context menu.
Two options, considered redundant, have been removed: "Check moved/copied files integrity" and "Enable associations for folders".
Improvements have been made to the performance of various actions as well as the Options dialog and context menu, while the Compress action now merges items added to existent archives.
Also improved are the process that loads all dropped files at the beginning and support to Import profiles from the context menu.
DropIt 5.0, DropIt 5.0 64-bit and DropIt Portable 5.0 are all available now as free, open-source downloads for PCs running Windows XP or later.
Photo Credit: Liv friis-larsen/Shutterstock