PhoXo is an excellent photo editor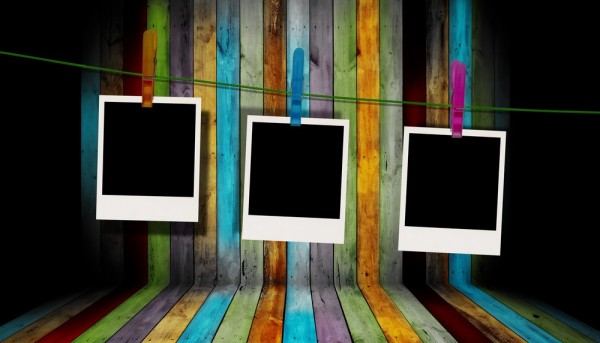 Launch most photo editors for the first time and they'll try to impress you with their serious credentials: flyout toolbars, feature-packed menus and so on.
Run the free PhoXo, though, and what you'll notice first is the Clip Art window, all smiling emoticons and cartoon pigs. Not much chance of doing any serious work here, you might think, but wait -- give the program a little time and you just might change your mind.
Close the Clip Art and Frame windows and PhoXo looks a little more like a regular image editor. It can open a basic range of formats (JPG, PNG, PSD, BMP, TIFF, TGA, ICO), and supports all the usual core editing options: crop, resize, rotate, sharpen and so on.
Keep exploring, though, and you'll find the program often gives you more functionality than you might expect. There's not just the standard Blur filter, for instance. You also get a Zoom Blur, a Radial Blur, a very effective Motion Blur, even a despeckle option.
There are plenty of colour adjustments, too: hue and saturation; RGB; color tone, level and balance; gamma; automatic contrast and enhance options, and more. And the layer support provides plenty of creative opportunities.
As we explored elsewhere, PhoXo kept coming up with surprises. For example, we expected the Shape tool to just draw a few basic shapes on top of the current image. But in reality the shapes immediately acted as a frame for your photo, so drawing a heart shape around a couple, say, would crop to that part of the image. (And there are some interesting shapes, including some with rough edges.)
The Effects menu is another area which initially looks disappointing, as many of the filters sound extremely familiar. But again, PhoXo really delivered. The "Oil Painting" option gave us particularly good results, right away. And "Lens Flare" was similarly effective, while also being so easy that just about anyone could use it.
As ever, it's not all good news, and there are a few interface oddities here. In particular, the program always opens full-screen, regardless of how you closed it; we were constantly reaching for the Edit menu, just through habit, but annoyingly there isn't one; zoom handling is a little awkward, and the program would benefit from more keyboard shortcuts.
Overall, though, PhoXo is an excellent editor, easy enough for beginners yet with the power to do more serious work.
Photo Credit: Imageman/Shutterstock