Google releases Chrome 26 -- get it NOW!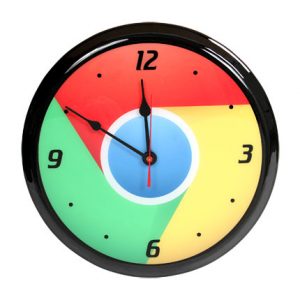 Google has released Chrome 26 FINAL for Windows, Mac and Linux. The latest release proffers three relatively minor new features, including improved spellchecking, plus 11 specific security fixes.
The most notable changes in Chrome 26 are improvements to the spell-checker tool. All supported dictionaries have been refreshed, while Korean, Tamil and Albanian support have all been added. Those using the Google Sync feature will be pleased to learn that any custom words added to the dictionary can now be synced to other devices along with other settings.
Also tweaked is the "Ask Google for suggestions" spell-checking feature. The feature -- powered by the same technologies found in Google's search engine -- now supports checks for grammar, proper nouns, homonyms -- words with the same spelling or sound, but a different meaning -- and context-sensitive spell-checking, albeit only in English at present.
At the present time, only basic support is implemented in Windows and Linux, with the features expected to roll out over the next few weeks. Mac support should follow soon. The Ask Google for suggestions feature isn't switched on by default – right-click inside a text box and enable it from the Spell-checker options sub-menu.
Also added in version 26 is a Windows-only feature that allows users to now save desktop shortcuts for individual user profiles on the desktop allowing users to quickly launch Chrome with their user settings applied. The option appears when creating a new user, and the shortcut places the user profile icon on top of the default Chrome icon for easy identification.
The final new feature is the addition of an asynchronous DNS resolver on Mac and Linux platforms – the feature is already present in the Windows build. The asynchronous DNS resolver is used to help speed up DNS resolution time – the time taken for a typed web address to be translated into its actual four-digit IP address before the site can be loaded.
11 specific security fixes and "rewards" have also been implemented in Chrome 26, including two rated high: one ensures isolated websites are run in their own process, while the other fixes an issue -- "use-after-free" -- in Web Audio. Google Chrome 26 FINAL is available now as a free download for Windows, Mac and Linux.