BBC updates its news app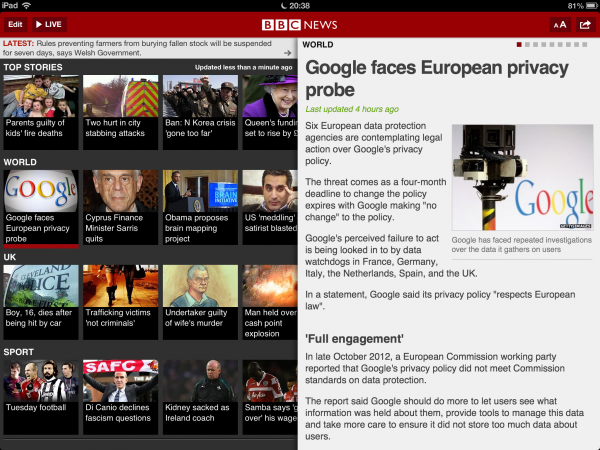 The BBC News app for iOS is pretty good but it's always been rather buggy. The BBC debuted version 2.0 of the app late last night, and as well as bug fixes and improved response times, there have been a few other welcome changes.
Among the tweaks, the app now lets users copy story links to the clipboard, Twitter and Facebook integration has been improved, so it's easier to share stories of interest, and pulling down on the screen refreshes the content.
There are bigger images on the iPhone home screen, and much improved integration with VoiceOver.
For iPad users, the portrait layout has been tweaked to show more headlines, and the BBC has added an extra font size to make for better viewing on the iPad mini.
Although the changes are all fairly minor, the end result is a much more polished app that -- so far at least -- hasn't crashed on me once.
You can download the app from iTunes now.