Papa Sangre gets a sound engine upgrade, The Nightjar coming to the US soon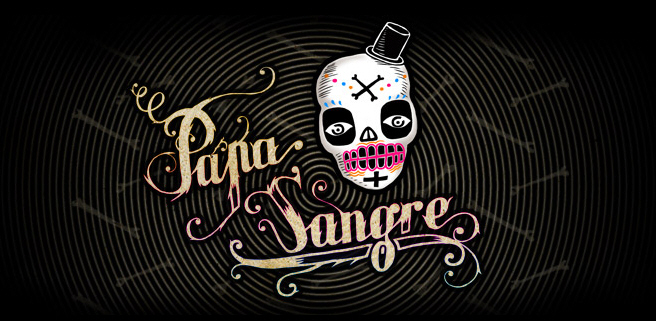 If neither Papa Sangre nor The Nightjar mean anything to you, you're missing out on some real iOS gaming greatness. Both are audio-only adventures for iOS from British developer Somethin' Else. You don't need any major gaming prowess to play them -- just a good pair of headphones and the ability to listen (which a lot of women will say rules out most men then).
The two very immersive games follow a similar style. You use the iPhone, iPod touch or iPad's screen to walk forward, and swipe to turn left or right, listening for sound clues to ensure you're headed in the correct direction -- towards something to collect or an exit, or away from some form of nasty scurrying around in the darkness.
Late last week Papa Sangre received a sound engine upgrade to make the 3D sound more effective, and a similarly updated version of The Nightjar will be rolling out shortly. The New Papa Engine, which uses binaural HRTF (Head Related Transfer Function) audio signal processing algorithms to be able to convincingly play mono sounds anywhere in a 3D space, is now available for developers to create their own apps too, so we can expect more similar audio games in the future, no doubt.
The Nightjar is my favorite of the two games and stars the voice of Benedict Cumberbatch (BBC's Sherlock, Smaug in The Hobbit, and John Harrison in Star Trek Into Darkness). It's only ever been available in the UK, but Something' Else will finally be making it available everywhere from the 23 April.
And if you're a fan of Papa Sangre, you'll be pleased to hear that Somethin' Else is going into full production on the follow up -- called Papa Sangre 2 -- next week, with a view to releasing it sometime this summer. There's no real details about it yet, except that it'll be shorter than the original, but longer than The Nightjar, and feature a new "Gyro Mode".