Reduce oversized PDFs with ORPALIS PDF Reducer Free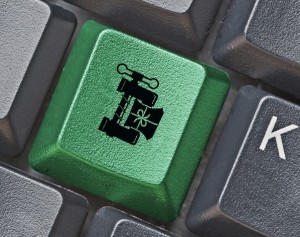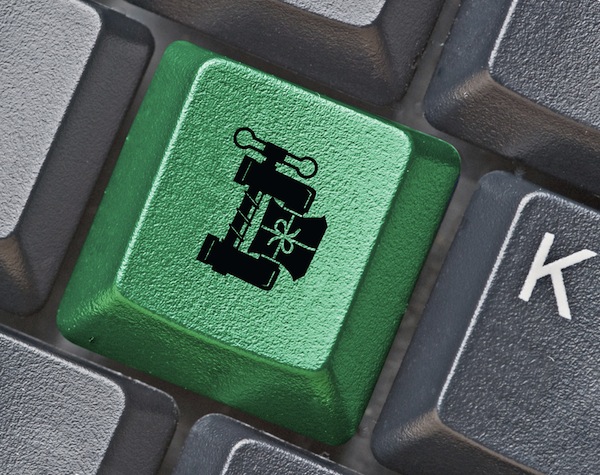 Saving a document as a PDF generally produces a very small file, which is one reason the format is such a popular way to share information.
This isn't always the case, though. And so if it's important your documents are as compact as they can possibly be, then you might like to try shrinking them even further, with a little help from the free (for personal and non-commercial use) ORPALIS PDF Reducer Free.
The process starts by specifying your source file, and its destination folder. Sounds straightforward enough, right? But you need to be careful.
The issue here is that ORPALIS PDF Reducer allows you to specify the same folder for your source and destination, but it doesn't support overwriting the source file. So if you try this, you'll find the program makes you wait for the entire compression process (that's anything up to 50 minutes in our tests), before failing with a "can't overwrite the document" error message. Which is just a little annoying.
Once you understand the problem, though, ORPALIS PDF Reducer is straightforward enough to use, if rather slow in processing our files. And while we found a few documents weren't cut in size at all, others shrank by anything up to a spectacular 80% (although that kind of higher level did usually involve some level of quality loss).
The technology behind this isn't too complicated: essentially it involves recompressing document images with a new quality and DPI setting, while removing form fields, annotations, bookmarks, embedded files and more. Although if you have issues with any of this, the Settings dialog allows you to define exactly what you'd like the program to do.
What's more, the Settings dialog also apparently includes an option to allow for batch processing (General > Input Mode > Folder Selection). This didn't work consistently for us, though -- sometimes the files were compressed correctly, on other occasions the program seemed to be using the wrong folder path -- so if you enable this, test the program carefully to make sure it's working as you expect.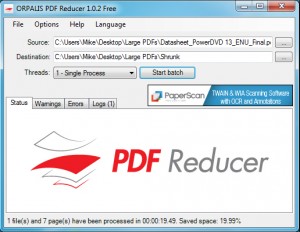 Should you try ORPALIS PDF Reducer Free, then? There is definitely some sloppy programming here, and PDF Compressor, which we looked at last year, seems far more professional (and faster, too).
Still, if you test ORPALIS PDF Reducer Free with a few small files, first, then you'll soon learn how it works.The program provides a good level of control over how your PDFs will be compressed, and the end result is often a significant reduction in file sizes. Give it a try, see how it works for you.
Photo Credit: Arkady/Shutterstock