Defraggler 2.14 checks multiple drives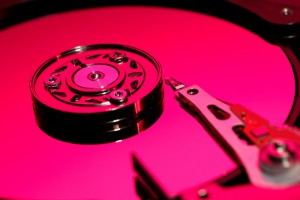 Piriform has released Defraggler 2.14.705 and Defraggler Portable 2.14.705, a minor, but noteworthy, update of its freeware defragging tool that allows users to both defrag entire drives and individual files.
Version 2.14 adds support for UDF file systems, plus allows users to defrag their drive's free space on a schedule while also improving its search tools and navigation.
Users can now schedule the Defraggler 2.14 to defrag a drive's free space at set intervals: simply select Settings > Schedule, then enable a schedule for the selected drive and choose Freespace or Freespace (allow fragmentation) from the 'Defrag type:' dropdown menu.
Multiple drives can now be analysed with a single click too: simply select the drives from the top pane using the [Ctrl] or [Shift] keys, then click the Analyze button to perform an analysis on each drive in turn. The results for each drive can then browsed as normal by clicking the drive's entry.
Defraggler 2.14 extends its file-system support to UDF, which is commonly found on rewritable CDs and DVDs – this complements existing support for FAT/FAT32, NTFS and exFAT file systems.
Defraggler's Search tool allows users to target specific files for defragmenting -- the tool now implements better searching using wildcards. 64-bit Windows users should also find the shell extension options are improved too.
The GUI has been tweaked to provide better navigation, while a minor bug has been fixed in the monthly scheduler along with other non-specified minor improvements and bug fixes. Defraggler 2.14.705 and Defraggler Portable 2.14.705 are both available as freeware downloads for PCs running Windows XP or later.
Photo Credit: Sergey Mironov/Shutterstock