Google Apps users can now get interactive in-app training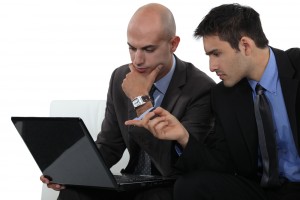 Over five million businesses currently use Google Apps -- a number that is growing all the time -- and while getting to grips with the cloud-based productivity suite is fairly easy, there will always be some staff members who struggle.
Toronto-based Synergyse, a startup comprised of former Google employees, hopes to make it easy for everyone to get the most out of Google's suite by providing training directly inside each application.
The new, interactive, measurable and scalable training system is aimed at consumers, businesses and schools looking to get more out of Google Apps. Powered by Google's cloud platform it currently covers Gmail, Calendar and Drive.
Co-founder Varun Malhotra says: "Google Apps is a robust solution, but a majority of people are not aware of all the features it has. We focused on making training that was easy to use and in-application in order to help the world learn Google Apps".
The training is priced at $10 a year for individuals or per employee (enterprises with over 5,000 employees can contact Synergyse for a quote).
Synergyse is currently offering businesses and educational institutions a chance to win a lifetime license. All you have to do is visit www.synergyse.com and say how Google Apps has helped your school or business.
Photo Credit: auremar