Amazon makes Kindle app more accessible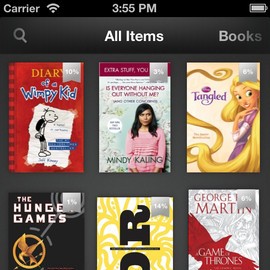 Amazon is not one to miss out on any revenue market and today proves this by making its free Kindle apps more appealing to customers who are either blind or visually impaired. The upgrades are not available on all platforms yet, but are certainly a move in the right direction.
New features will allow customers to access the read aloud feature for the more than 1.8 million titles available in the Kindle Store and seamlessly navigate within their library or within a book, including consistent title, menu and button names.
Customers can also read character-by-character, word-by-word, line-by-line, or continuously. The update brings the ability to search for a book within their library or search within a book, add and delete notes, bookmarks. It even highlights lookup words in the dictionary or from Wikipedia.
"We're excited to introduce these new features to our Kindle for iOS app, making it easier than ever for our blind and visually impaired customers to access the vast selection of over 1.8 million books in the Kindle Store on their iPhone or iPad", Dorothy Nicholls, Vice President for Amazon Kindle, says.
All of this sounds great, but for now it will only sound wonderful to Apple fans -- the enhancements are for the iOS Kindle app only. However, the online retailer promises that these will come to other mobile devices soon. For now, Apple customers can visit the iTunes Store to grab the latest version of the free Kindle app and take advantage of the new updates.