Look out Instagram, Camera360 reaches 100M users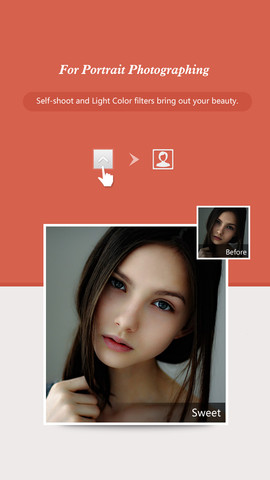 Instagram boasts 100 million users and it gets media attention, but the photo sharing service is far from being the only camera app available for mobile customers. In fact, while I use the service, I cannot say it is my favorite. That title belongs to Camera360, a photo app that brings all sorts of functionality to your smartphone.
Camera360 recently upgraded to version 4.0, bringing along new shooting modes, scenes, cloud integration and more. The upgrade is a hit  and today the company announces that, like Instagram, it now has 100 million customers.
In a statement, Pinguo tells us "Camera360, one of the world's most popular camera apps for smart phones, announced today that it has become the first mobile photography app to pass 100 million global users". The company goes on to explain "after reaching this major milestone, Camera360 will now aim to turn itself from a pure tool app into a multi-service provider to meet growing consumer demands".
The company has also opened Effect SDK to third-party developers and encouraged innovation. In fact, Pinguo claims "Camera360 is now even in talks with a number of smartphone manufacturers to integrate the Camera360 SDK into the stock camera, in order to make their handsets stand out from the crowd".
That last part is perhaps the best news. I discovered Camera360 several years ago and adopted it for the great HDR images it's capable of snapping. Since then, many more shooting modes and filters have been added, and I am pleased to see this success because it means the app will stick around and continue to improve. Camera360 is available for Android and iOS and is free, though I had to pay back in the old days.