Best Windows 8 apps this week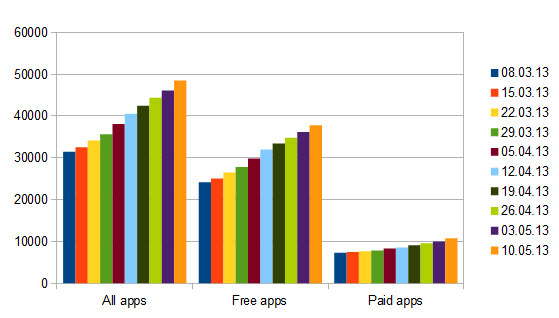 Twenty-eighth in a series. Several popular apps received updates this week. A new version of the ESPN app was uploaded to the store adding tennis coverage to it and fixing a couple of bugs related to the live scoring tile feature and the display of select sports when they are snapped on to the side of the screen.
Toolbox, an app offering access to custom tools that you can display next to each other on the screen received its first commercial in-app upgrade. Users can add a Twitter client to the app for a one-time payment of $4.99.
The overall app growth increased this week crossing the important 2,000 new apps per week mark. The total number of apps in the U.S. Windows Store is 48,517, up 2,374 apps over last week.
Free apps increased by 1,627 to 37,791 and paid ones by 747 to 10,726 crossing the 10,000 paid apps mark. This is the largest paid apps increase by far in the last ten weeks.
App of the Week
The Harvest ($6.99)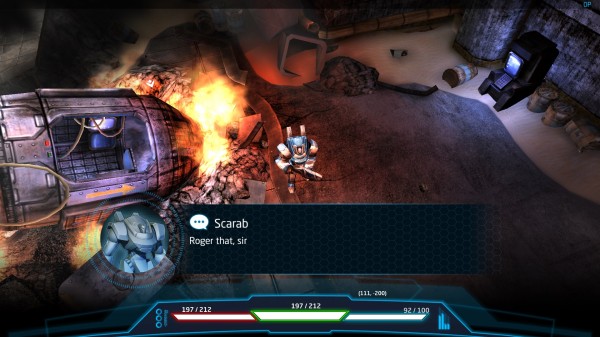 The Harvest, originally created for Windows Phone 7 by Microsoft Studios, has been ported to Windows 8. The game, which is currently not available as a trial version, is is an action game with roleplaying elements that you can play alone or in multiplayer with friends.
The game is entirely controlled with the mouse. You click anywhere on the map to move your character to that position and attack enemies if you click on them.
You can select one out of five different characters at the beginning of the game, which act surprisingly different from each other. From agile but fragile characters to a tank like character that can shrug off most attacks easily.
The game walks you through the controls in a tutorial before you are on your own. Your character gains experience and levels which you can invest in the attributes strength, endurance and agility.
You may also find items throughout the levels which you can equip your character with.
The game is rather slow paced for an action game, which makes for a more relaxed experience but may disappoint gamers expecting a Diablo 3 like game pace.
Still, it is one of the few games that is only available for Windows 8 and not for iOS or Android operating systems. If you are looking for an entertaining game that you can play alone or with friends, then check this one out, it is well worth the money.
Other Apps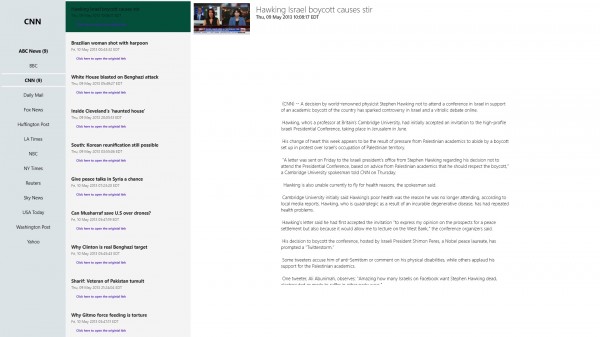 The free version of the World News! application provides you with access to the news sections of 14 newspapers or news channels. Included here are the BBC, Fox News, New York Times, Washington Post and NBC.
All channels are listed on the left and it is up to you to select one of them to get started. The next thing you need to do is right-click and select Sync from the appearing bottom toolbar to retrieve the latest news. A click on an article here opens it in full on the right side.
A click on RSS Links in the bottom toolbar displays a list of news sections that you are subscribed to. Here you can remove those that you are not interested in to filter them out during synchronization.
The ads in the free version are displayed in the middle of the screen and only hidden when an article is displayed. The commercial ad-free version is available for $2.99 in Windows Store as well.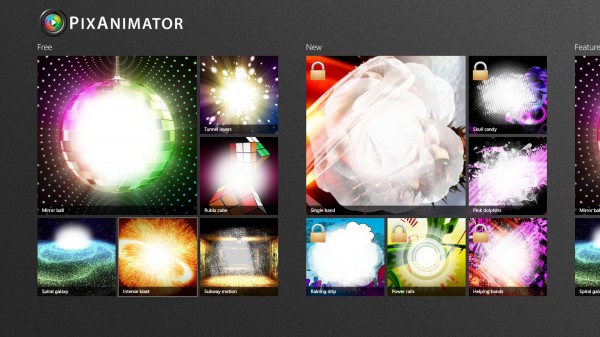 The app adds animation to photos that you select. Just pick one of the available free animations from the apps' start page. You can preview it on the next screen and browse through all other animations as well.
Once you have selected a photo from your local drive, it is time to combine the animation with the photo. A small area of the animation is always transparent, and it is here that you add your photo to. This usually means that only part of your photo is shown here though and the only options that you have to modify that are the zoom-out and zoom-in tools.
The app processes the animation and displays it to you afterwards. You can save it as an mp4 file to your local hard drive in the end or start over to adjust it.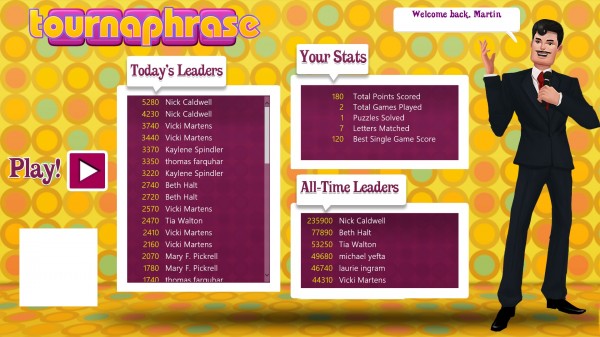 This is a game of hangman that you can play to compete with other players over the Internet. The app may display your real name on the leaderboard so keep that in mind before you start to play it.
Hangman puzzles are displayed to you that you need to solve in a certain amount of time. Use the clue and letters that are already displayed to fill the blanks. You lose a life if you pick a letter that is not in the phrase and if you are out of them you are automatically taken to the next puzzle provided that you still have time left.
It is a neat little game that may be difficult to play for non-native speakers.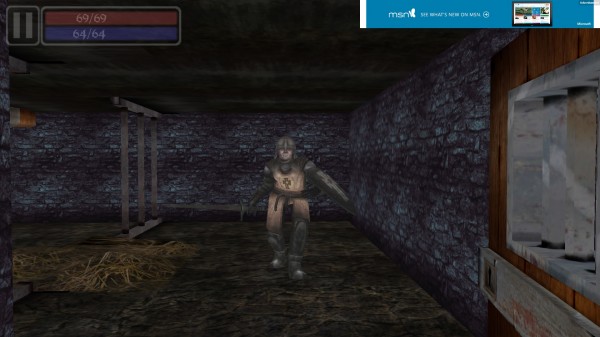 While you should not expect this to be a Legend of Grimrock copy for Windows 8, it highlights the potential of the platform. Dungeon Stalker 2 is a first person action game that plays in a medieval setting.
You move your character around with the mouse and keyboard, or if you have access to a touchscreen, using touch controls. Animations are choppy though, especially when you look around.
What's more problematic than that are the ads that are displayed in the top right corner of the screen. Not only are they animated as well, they also refresh quite often and break the whole gaming experience in a big way.
If you can look past that, you get an action game that shows lots of promise. You can level your character up, find better weapons and inventory and explore the world in the process.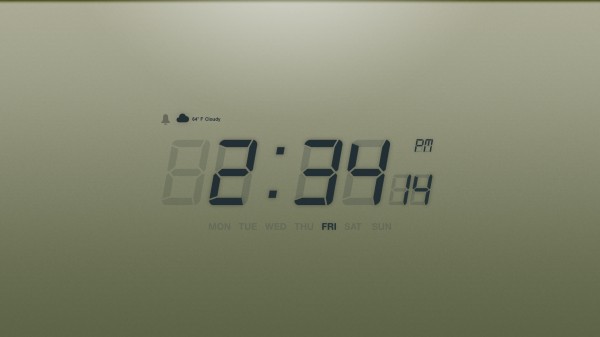 The application displays the current time, day, month and weather conditions to you. It supports four different themes that you can switch between to change the look and feel of the clock.
Alarms can be configured with a right-click and the selection of the option in the toolbar that opens up. Here you can set one-time alarms or alarms that repeat regularly.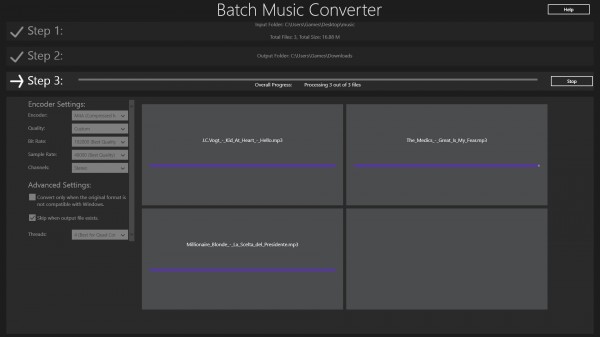 You can use the application to convert music files that may not be supported by Windows out of the box, say Flac or OGG, into formats that are supported.
The free version is limited to 100 conversions per run. You need to point it to a folder containing music files to get started. Select an output folder, desired audio format afterwards and hit the convert button to start the conversion.
I recommend you uncheck the "convert only when the original file is not compatible with Windows" option as it may block some conversions otherwise.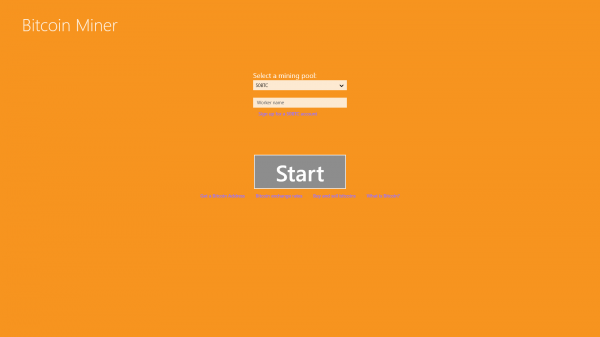 Bitcoin mining may not be profitable right now, at least not for individuals who run the mining client on their home PC. Still, if you want to give it a try, you can now do so under Windows RT and Windows 8.
Select one of the available mining pools and enter your worker name to get started. Once signed in, it displays information about the performance of your system right on its screen.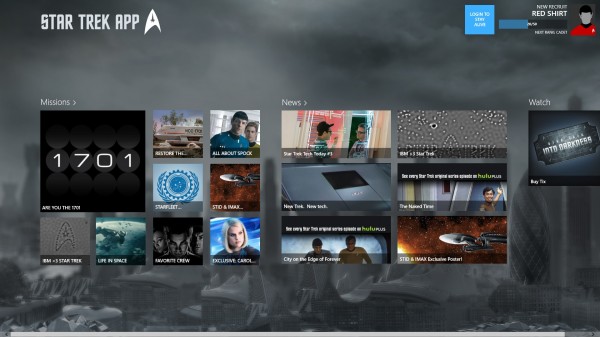 The official Star Trek app for Windows 8 keeps you information about all things Start Trek. One would think that it has been designed to promote the new Star Trek movie but that is only partially true. While it certainly offers information about the movie, it also provides you with information about the TV shows and previous movies.
You can take missions in the app to earn points. These points increase your rank, starting from a cadet of the space academy to captain and beyond.