Your carrier doesn't offer 4G services? Don't worry, 5G is only seven years away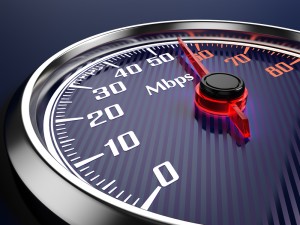 With most of the mobile operators today relying on 3G underpinnings, and few actually using 4G backbones, the concept of yet another generation of cellular networks is unfathomable. After all, most of us still struggle to watch 1080p videos on YouTube without buffering and we know that developing, testing, approving and rolling out a new cellular technology doesn't happen overnight. If 4G is of any indication, it might not happen even years after vetting it.
But, on Monday, Samsung announced that it has developed "the world's first adaptive array transceiver technology operating in the millimeter-wave Ka bands", that is designed for cellular communications. That's a mouthful, but it is actually a device which paves the way for the fifth-generation networks. And if the speed part is true, count me in, whenever it arrives.
Samsung says that 5G networks will deliver "data transmission up to several hundred times faster than current 4G networks", while providing "speeds up to several tens of Gbps" for each base station.
The company's adaptive array transceiver technology transmits data, at up to two kilometers, with maximum speeds of 1.056 Gbps. It all sounds a bit surreal, but this could  dramatically change the way we use mobile devices and make room for a new breed of cloud services.
We could fully use cloud storage to actually store and access our data from the cloud without having to grab a cup of coffee while it arrives on our smartphones or tablets. The majority of large downloads can happen within minutes or even seconds, at least theoretically. The bottleneck would shift from data speeds onto carrier data caps and cloud service providers.
As the company says: "Samsung's new technology will allow users to transmit massive data files including high quality digital movies practically without limitation. As a result, subscribers will be able to enjoy a wide range of services such as 3D movies and games, real-time streaming of ultra high-definition (UHD) content, and remote medical services".
But there is something you should know. As I previously mentioned, vetting a new cellular technology can take time and, therefore, Samsung does not expect to offer the necessary devices anytime soon. The company says that it plans to commercialize 5G equipment by 2020, a tad under seven years down the road.
Photo Credit: Sashkin/Shutterstock