ARM debuts Cortex-A12 and Mali-T622 GPU at Computex 2013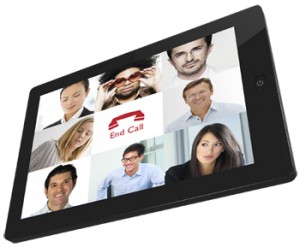 Taking center stage at Computex 2013, ARM's Cortex-A12 architecture and Mali-T622 GPU (Graphic Processing Unit) are setting their sights on the mid-range mobile device market.
According to an ARM spokesperson, there will be at least 580 million mid-range mobile devices hitting the competitive mobile space over the next two years -- with the mid-range market projected to exceed the number of high-end smartphones and tablets beginning in 2015. As such, it comes as little surprise that ARM is bolstering its mid-range portfolio, with the UK-based company looking beyond the high-end market which is currently dominated by Apple's wildly popular iPhone and Android handsets like the Samsung Galaxy S4. Both devices are powered by ARM-based silicon.
As with higher-end ARM architecture, ARM's Cortex-A12 and Mali-T622 GPU are optimized for power, performance and die size -- with a specific emphasis on enabling premium features like virtualization, big.LITTLE processing and GPU compute at mid-range price points. This means ARM partners can deliver smartphones and tablets with higher efficiency and reduced time to market. Although ARM's big.LITTLE processing architecture is just hitting high-end devices, the technology can now be integrated into mid-range smartphones with the A-12, facilitating a 40 percent performance increase compared to ARM's stalwart Cortex-A9 processor -- all within the same power envelope.
On the GPU side, the Mali-T622 is fully OpenGL ES 3.0 conformant, supports the Renderscript and OpenCL APIs and offers a 50 percent energy-efficiency improvement over first-generation Mali-T600 series products.
And last, but certainly not least, ARM is also introducing its Mali-V500 video platform to compliment the above-mentioned hardware. The versatile Mali-V500 fulfills multiple roles, protecting premium video content from unauthorized access, while reducing overall system bandwidth requirements by more than 50 percent (compared to other products on the market).
"Essentially, the Mali-V500 is a multi-core video solution, scaling from a single core capable of 1080p/60 encode and decode to multiple cores supporting ultra-high definition 4K at 120 frames per second," notes the spokesperson.
"[Plus], the Mali-V500 video solution was architected with support for TrustZone security technology, enabling efficient, hardware-backed security for movie and TV content from download to display."
ARM says it expects the ARM's Cortex-A12 architecture, Mali-T622 GPU and Mali-V500 to be in mobile devices by mid-2014.