Asus unveils VivoMouse -- the mouse/trackpad combo to beat Magic Mouse?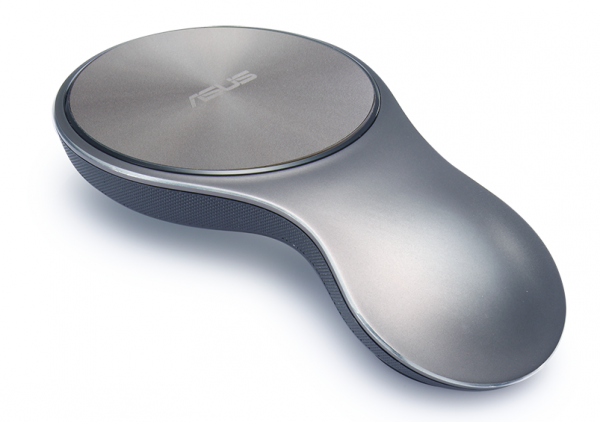 Looking not unlike a prop taken from the set of Star Trek, the VivoMouse from Asus takes the humble mouse in something of a new direction. Bringing together the traditional wireless mouse and the trackpad more usually found nestling at the front of a laptop, the peripheral harnesses the best of both worlds and delivers them in a single, sexy-looking device.
The VivoMouse -- which Asus claims to be a "world first" -- can be used in exactly the same way as a regular mouse, but the integrated trackpad means that there is support for Windows 8's full range of multi-touch gestures. This is something that is sure to prove popular with users who have battled with Windows 8's interface; while touchscreen displays are increasing in popularity, they are still far from the norm.
Just as Apple's Magic Mouse brought multi-touch support to MacBooks and desktop computers, VivoMouse does the same for users of Windows. Asus is also touting the peripheral's potential for one-handed operation, making it suitable for use as a remote for media center operations.
No details about pricing yet, but the VivoMouse will be available to buy in Q3 2013.