Pipe exits beta and lets Facebook users swap files up to 1GB in size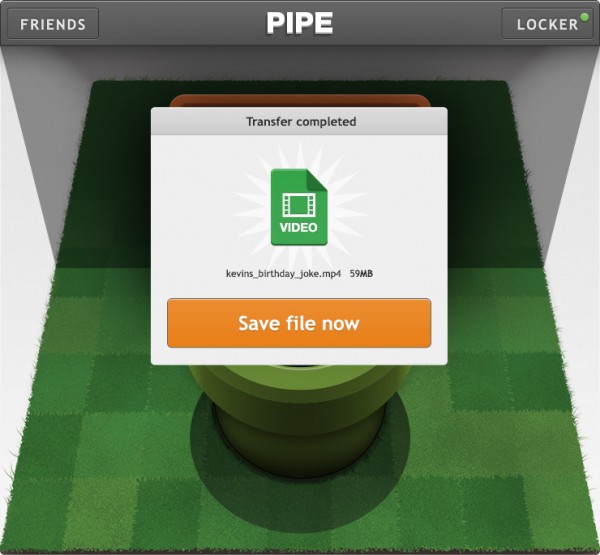 Facebook is great for sharing thoughts, links, complaints and pictures with your friends, family and colleagues but, until now, there has been no easy way to share files through the social network. Pipe is a Facebook app that has undergone private testing for some time, but is at last available for everyone to use. Once installed, Pipe will let you send files of up to 1GB in size to your Facebook friends.
The app works by setting up a P2P connection between you and anyone you decide to share a file with. Ordinarily, file transfers are carried out in real-time, but if you want to send a file to a friend who is not currently online, it will be securely stored until they are available. This reduces the size limit right down to 100MB but it is possible to send an unlimited number of files in this way.
Any type of file can be sent through Pipe and users are not restricted to sharing files with friends who are already using the service. You can share a file with anyone you like and they will be prompted to install the app before they will be able to download the item.
This app is well worth checking out even if it's just for the sake of nostalgia -- there's an 8-bit Mario vibe to the website and Facebook page -- and the promo video also features some delightfully retro music.