Microsoft releases Bing Translator for Windows 8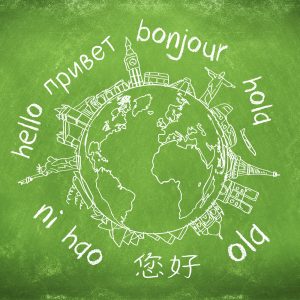 It's not often that I wish to find out what "Qorwagh" or "ghaH*" mean, but when curiosity strikes I can always power up Bing Translator on my Windows Phone. Sadly, Microsoft does not provide a similar app on Windows 8, leaving folks to look up the meaning of those Klingon words using a web browser. Until today, that is.
On Thursday, the software giant released its excellent Bing Translator on Windows 8 and, yes, I can assure you that Klingon is among the supported languages. The app is similar to its Windows Phone 8 counterpart in terms of functionality and includes options like camera translation and more mundane ones like text-to-speech.
Bing Translator currently supports more than 40 different languages, six of which are available for offline translation into English (Chinese Simplified, French, German, Italian, Portuguese and Spanish). The dictionaries come in at roughly 120 MB. Microsoft, however, says that using them may not yield the best results -- "offline translation is not as accurate as online translation".
The app works quite well at translating text using the built-in camera although I suspect that, to some extent, the results vary depending on the quality of the shooter. Folks can also discover the meaning of unknown words the old-fashioned way -- by typing them on the keyboard.
Bing Translator integrates with the Share feature from the Windows 8 Charms menu. Users have to select the text from a Modern UI app (like Mail and Messaging), hit the Share button, click on "Bing Translator" and the app will display the translation.
Bing Translator is available to download from the Windows Store.
Photo Credit: Viorel Sima/Shutterstock