Adobe Photoshop Lightroom 5 shows off advanced healing brush, smart straighten tool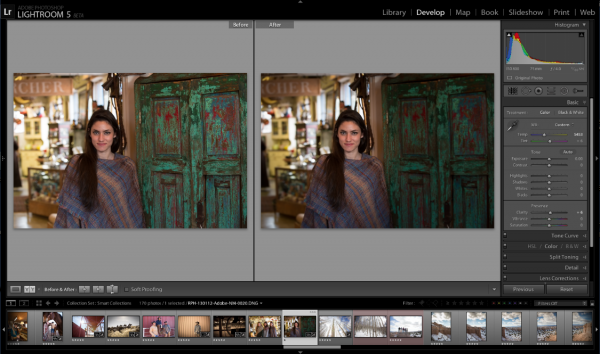 Veteran US developer Adobe has released Adobe Photoshop Lightroom 5 for Windows and Mac. Photoshop Lightroom is aimed at improving digital photographs, and version 5 debuts some major new features, including an Advanced Healing Brush for removing unwanted elements from photos.
Other new features include Upright, a smart straightening tool, Radial Gradient, smart previews, video slideshows and the promise of better photo book creation.
The key new feature in Photoshop Lightroom 5 is the Advanced Healing Brush. With this new tool, Adobe promises that distracting elements can be removed from photos with a single brush stroke. Users can adjust brush sizes and move them in precise paths, and the tool should be clever enough to remove even irregularly shaped images.
Photoshop Lightroom 5 also introduces a new single-click straighten tool called Upright. This analyses images for skewed horizontal and vertical lines and straightens them -- it promises to work even when the horizon isn't visible. Also added is a new Radial Gradient tool, which can be used to create off-center and multiple vignette effects within a single image.
Users can now also generate Smart Previews -- small stand-in files -- of images stored on removable media or online to streamline and speed up the library view. Any adjustments or metadata edits made with these files are applied to the originals when they're reconnected. Version 5 also provides a new HD video slideshow tool , plus adds editing capabilities to its photo book creation tool.
Adobe Photoshop Lightroom 5.0.0 is available now as a free trial download for Windows and Mac. It comes with a RRP of $149, with existing users able to upgrade for $79.