Lync Online: A professional, cheap GoToMeeting and Webex alternative [review]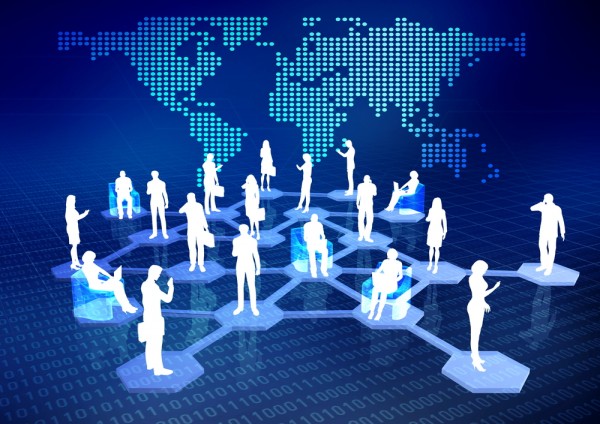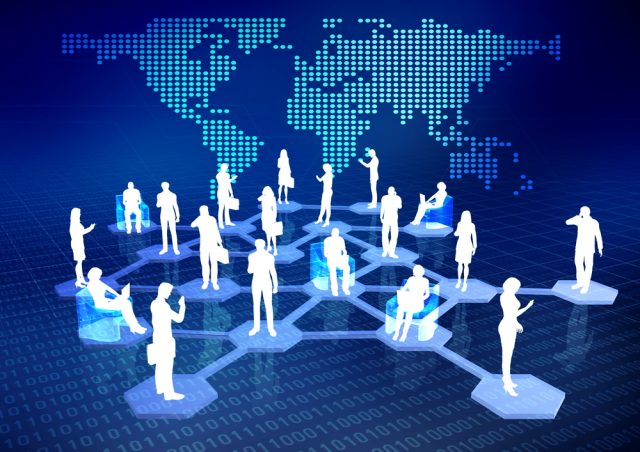 Online meetings have been synonymous for nearly the last decade with well known platforms like GoToMeeting and Webex. And rightfully so. Both cloud collaboration suites are fairly mature offerings, with expanded feature sets that replicate (nearly) every aspect of a face to face meeting. As an IT professional by day, I'm frequently involved in client meetings over both platforms and have helped countless others leverage these products for their own businesses.
Yet there are numerous things which irk me about the status quo from these two offerings. The biggest happens to be the substantial cost attached to each. It's hard to believe that two platforms with such maturity have not been able to bring their price levels down considerably with as much engineering and prevalent, cost-effective cloud technology as exists today.
The other nasty side to the GoToMeeting and Webex pricing models is their relatively low meeting attendee caps. Sure, I could dump nearly $1K a year on a GoToWebinar subscription but this is outrageous for the few times a year my company needs to host expansive online gatherings. Some radical new entrants like Join.Me do exist, but their free options are fairly pathetic and in Join.Me's case, they offer no 24/7 phone support when issues arise. For a critical client meeting, I don't want to be wading through low level knowledge base articles at the last minute.
Luckily, Microsoft has taken notice of this lopsided monopoly in the online meeting space and has unleashed a competitor most people don't give two thoughts about. Lync, and specifically its cloud-based cousin Lync Online, has really grown on me since the large Feb 2013 overhaul that hit the rest of Office 365 for Business. I penned a mostly positive review on the new iteration of the business suite earlier this month, and Lync Online is no exception.
Lync Online Pricing Has GoToMeeting and Webex Beat, Hands Down
A cheap product is only as useful as the feature set it brings to the table. But Microsoft's recipe with Lync Online is right on the money. I have no qualms with the free Join.Me for the most basic, one-off meetings for low-stakes purposes. But it has a low 10 person meeting cap on the free version, and the free version of Webex fares even worse with a 3 person cap.
Microsoft's Lync Online doesn't play tit-for-tat with attendee limits. The Plan 2 option, which is the only one you should be considering for meeting usage, bundled with Office 365 Pro Plus runs a mere $17.50/month or $210/year. I'll get to the explanation for why Office 365 Pro Plus is needed shortly. But at face value, the closest apples to apples comparison to GoToMeeting and Webex still makes Lync Online less than half as expensive as the other big players. If you're a yearly subscriber to GoToMeeting or Webex currently, you can see the extensive potential savings already lining up.
What do you get for that $210 per year? First off, the reason you need Office 365 Pro Plus along with a Lync Online Plan 2 subscription is because you can't get all the bells and whistles of some advanced meeting features, like meeting recording, solely via the free web based client or slimmed down Lync Basic desktop client. In familiar Microsoft fashion, there's always a gotcha attached, and this is why I'm making this fully clear. But even though Office 365 Pro Plus is needed, the net price of your services are still substantially less than what the (somewhat more limited) G2M and Webex offerings are priced at. And the upside? You get access to nearly every desktop app from the Office 2013 suite except for Visio and Project.
You can view the above comparison chart in its full glory, with complete references included, as a Google Doc. All of the items highlighted in yellow denote a category where a platform holds a respective lead over all other options. It's pretty apparent Microsoft's offering holds its own in many important aspects.
Microsoft happens to have a leg up over the others in most feature categories I compared, as well. If you don't like the lowly 25 person attendee limits that G2M and Webex impose (at the compared plan levels, of course) then you will be pleased to know that there is a 250 person limit for Lync Online. That's 10 times the max number of guests potential in your meetings -- nothing to laugh at. Some don't have a need for this, but if you're even considering hosting a webinar for customers, a 25 person cap could bite you quite quickly. As if that wasn't enough headroom, Microsoft has whispered on its blogs that it's already working on upping that cap to a massive 1000 person limit.
While all of the compared vendors claim to offer "HD video" on their service pages, only Microsoft offers true HD with video up to 1080p quality. The others can be regarded as "near HD" from what I can tell. Another boon for Lync Online is the fact that it can record meetings directly to industry standard MP4 format. The other two allow meeting recording, but aside from G2M using the Windows Media codec option, you're otherwise forced into vendor-specific proprietary formats which can then be transcoded to something more standardized. With Lync Online, you can take your recorded MP4 and toss it straight onto YouTube for private sharing to participants. Convenient and easy indeed and I use it fairly regularly now, even for some of our internal company meetings when all of my staff can't attend.
It's also important to note that, surprisingly, Microsoft has the most expansive list of client and app options for guests to use in joining meetings. Redmond, WA was never known to be one to offer open-arms to users of competing platforms but Microsoft has proven us all wrong this time around. Lync Online is accessible through traditional Windows and Mac clients, but also has Win 8 and Win RT apps (for the Modern UI), a rich web client usable in nearly any modern browser, and mobile apps for every major ecosystem aside from the new Blackberry 10.  Webex is the only provider offering a Blackberry 10 app so far and I don't see Microsoft being far behind.
Security in Lync Online follows a similar path that the rest of Office 365 does, and Microsoft states that the service is given full encryption for all transmitted instant messaging and audio/video. For the technically interested, this blog post by Microsoft goes over the bevy of encryption standards used in Lync including a mixture of TLS, SRTP, and others. Microsoft knows that meeting security is a big deal to large organizations and Lync Online doesn't skimp in this regard. I recently argued in favor of moving our US congress to the virtual realm, in part by using Lync, and believe that it truly has the security gusto to past muster for those in charge of this country.
Microsoft doesn't win out in every category, however. In terms of a free trial, GoToMeeting has everyone beat with a lofty 45 day demo period. Also, Microsoft's biggest sore thumb in the comparison charts is its lack of any integrated conferencing bridge phone line service for Lync Online. The only audio options you have are using VoIP over your computer, or opting for a 3rd party provider of your choosing. This isn't the end of the world, as numerous free conference call providers are on the net like FreeConference.com (my company has free audio conferencing from our cloud-hosted PBX provider RingCentral) but it's still something Microsoft needs to offer at some point. Perhaps this is on Microsoft's roadmap along with its plans to turn Lync Online into a full blown cloud-hosted PBX provider by the end of 2014.
Finally, I will make it known that the experience Mac users get on the Lync 2011 client is a tad buggy still, and using the web based client for now is likely a better bet. Microsoft watchdog Mary Jo Foley recently exposed that Office for Mac 2014 is on its way next spring, and we can expect a bundled Lync 2014 client in that release. The next version should put the full Mac client on par with what the Windows side already has. Until then, the Lync web app is full featured for most needs aside from meeting recording.
The Meeting Experience: Feature Rich, Easy to Use
We can drown in comparison charts all day, but how does Lync Online stack up as a bonafide online meeting tool? It's not perfect, but then again, I wouldn't consider GoToMeeting or Webex perfect in their own respects either. Every platform has its bugs and nuances and Lync Online isn't alone here. On the whole, I find that Lync Online has a few rough edges but it hosts high quality online meetings with relative ease.
Any meeting can be started in one of three ways. If you have an internal contact on your Lync Online domain which you wish to meet with, and they are online, it's a simple point and click affair. More formal meetings with larger groups need to be established either via the Outlook plugin, or through my favorite route which is the newly revamped Lync Web Scheduler (see below). Since I'm not an Outlook fan myself, I find the web based scheduler much more friendly and accessible off any computer I may be using at the time.
The new Lync Web Scheduler, available anytime from any computer at sched.lync.com, allows for easy setup of pre-planned meetings via a web browser. Set your meeting details, adjust lobby settings, and email out the link to your guests -- it's as simple as that.
As stated earlier, attendees have numerous options for joining the fray. In most instances, I find that guests prefer to either use the Lync Basic client or the rich web app that is now available (only a plugin needed for some features). Having the full Lync 2013 client as the primary meeting host allows you to have a few extra bells/whistles, namely meeting recording capability which is invaluable for me. Microsoft has a full rundown of the ins and outs of its various desktop access options on TechNet.
I find the Lync Online experience to be a bit more controllable on a regular computer, and actually prefer it to the overwhelming interfaces that eat up your screen in GoToMeeting and Webex conferences. I'm not saying that the others necessarily have flawed experiences, but I personally feel they require a lot of real estate even for the most basic meetings. Lync, via web app or full desktop client, is fully collapsible to a small window if necessary for times when you just need to multi-task during a meeting.
The usual gamut of options exist for making the most of your meeting. Microsoft introduced a neat new video view called Gallery in the latest release which neatly lines up everyone in the conference, highlights active speakers, and shows avatars or name-blocks for situations where video is turned off by a party. You can also easily share a full screen, just a particular program, or a PowerPoint presentation directly. People who are adept with OneNote can even share an active notebook for participants to mark up. This may be old news in a few months, as all of the Office Web Apps are getting full Google Docs-esque live co-authoring very very soon.
The amount of options available in online meetings are numerous and should meet most peoples' needs quite well. You can share single screens, multiple screens, single apps, PowerPoints, or even throw up a common whiteboard for attendees to mark up. Quick polling is even possible in the latest release, and results get tallied automatically on the fly. (Photo credit: Microsoft)
As a meeting host, you have a bevy of options at your disposal. You can easily assign presenter rights to nearly anyone else in the meeting at any time, and also mute other attendees as well as block them from displaying video. The whiteboard feature in Lync meetings is probably one of the coolest aspects I think, and virtually replicates what a large meeting room whiteboard provides during face to face meetings. However, this virtual whiteboard is at everyone's fingertips and doesn't require any smelly markers. Another benefit is the fact that it can either be solely exported to a format of your choosing, or if you are recording your meeting, it will be natively embedded into the meeting recording by default.
The meeting experience as a whole is pretty smooth as long as each party has sufficient bandwidth on their end. Most normal conferences not taking advantage of HD video don't eat that much bandwidth, but pumping full 1080p HD video over Lync is specified as needing upwards of a 4Mbps consistent connection both ways. This can vary depending on the situation and number of attendees, but for the average meeting I partake in, audio is crystal clear with very good to great video quality as long as people are on Wi-Fi at the very least. Cellular connections (3G/4G) prove to be an issue for mobile Lync attendees at times, but this is just as problematic with Skype and related competing products from what I've seen in the field.
Should You Dump GoToMeeting or Webex for Lync Online?
Of course preference is a large factor that determines the software we choose to use. Personally, I see no glaring holes in Lync Online that would prevent me from recommending it to clients of my tech company FireLogic. For the price point that Lync Online brings to the table, and the features list which outstrips G2M and Webex in many ways, I see no reason why you shouldn't at least consider a switch to Lync Online. I know there is a certain stigma with saying Microsoft has a better solution than the others, but I honestly think this is becoming the case in the online meeting sphere. Unless I am missing something big in my comparison, Lync Online is a feature rich alternative to the status quo.
The key areas that I believe Lync Online has the other big players beat:
Cost: At less than half the price of comparable plan levels from GoToMeeting and Webex alike, Lync Online is a steal.
Attendee Limits: Up to 250 (and soon 1000) can mingle in a Lync Online meeting. GoToWebinar from Citrix offers seating for up to 1000 people right now, but at a disgustingly steep near $5K/year price tag -- out of reach for anyone but the largest corporation.
Full HD Video: Microsoft's not touting near-HD like the others; with Lync Online, you get full 1080p (if your internet pipe can muscle it).
Largest Client Option List: From Android to iPhone down to Windows 8/RT apps, Microsoft has nearly every base covered other than Blackberry 10.
Access to Skype Users: No other platform offers integration into the vast Skype universe but Lync. Skype recently hit the 50 million concurrent user mark, meaning Lync will provide you direct access to this gigantic installed user base overnight. While limited to audio/IM now, Microsoft is working hard to unlock full video capabilities soon.
If you want to give Lync Online a spin, you can easily sign up for an Office 365 E3 level demo account which requires no credit card and allows for a full 30 trial of what the service has to offer. If you are happy with the service, you can easily switch your subscription level down to just Lync Online Plan 2 and Office 365 Pro Plus within the Office 365 administration area.
I've been using Lync Online for customer and in-house meetings for nearly a half year now, and must say I have been taken aback by the quality of the product Microsoft pumped out. This is coming from someone who runs Google Apps for nearly all other aspects of the FireLogic email backbone! While the rest of Office 365 for Business has been a true comeback kid in its own right, Lync Online stands out as a reliable alternative to the established names in online conferencing. Lync doesn't need to prove itself as a worthy conferencing tool, as nearly 70% of the Fortune 500 are already utilizing Lync in some fashion already.
It no doubt has its share of shortcomings which I mentioned earlier, but unless those are showstopping aspects for you, I would highly recommend in giving Lync Online a shot. You may be pleasantly surprised, and the need for GoToMeeting or Webex may soon be a relic of the virtual past.
Photo Credit: nmedia/Shutterstock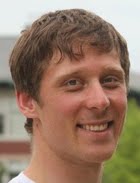 Derrick Wlodarz is an IT Specialist that owns Park Ridge, IL (USA) based technology consulting & service company FireLogic, with over 8+ years of IT experience in the private and public sectors. He holds numerous technical credentials from Microsoft, Google, and CompTIA and specializes in consulting customers on growing hot technologies such as Office 365, Google Apps, cloud hosted VoIP, among others. Derrick is an active member of CompTIA's Subject Matter Expert Technical Advisory Council that shapes the future of CompTIA exams across the world. You can reach him at derrick at wlodarz dot net.