Developers can get the new Kinect for Windows sensor direct from Microsoft for $399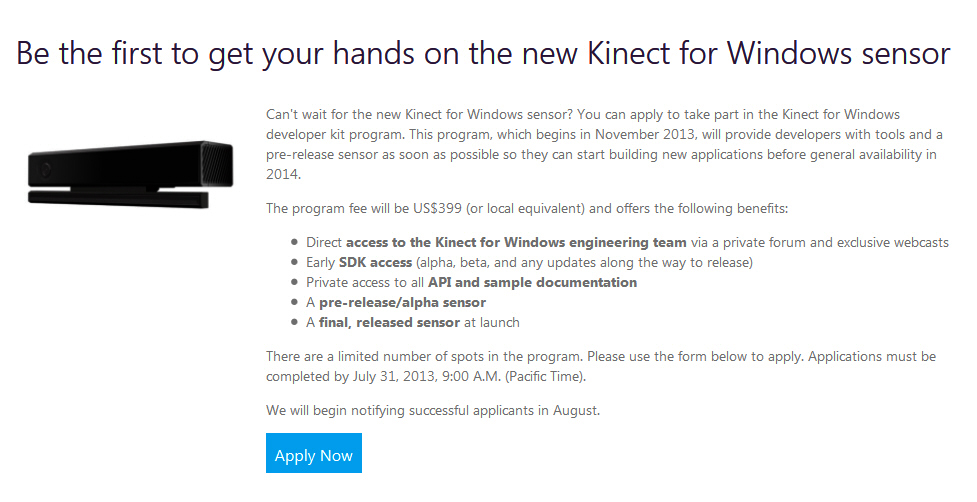 The Xbox One comes with a new and seriously improved Kinect sensor. Windows users will be able to get their hands on the same sensor at some point in the future, but if you're a developer you can register your interest now and get one in November, several months before it goes on sale to the general public.
The developer kit costs $399 (or the local equivalent) and comes with the sensor and all the tools you need to build your own applications. There's limited availability so if you want to be among the first to have one you'll need to apply now.
The Kinect for Windows developer kit program offers the following:
Direct access to the Kinect for Windows engineering team via a private forum and exclusive webcasts.
Early SDK access (alpha, beta, and any updates along the way to release).
Private access to all API and sample documentation.
A pre-release/alpha sensor.
A final, released sensor at launch.
If you're interested in applying for one of the developer spots and a second generation Kinect for Windows sensor you can express your interest here. Successful applicants will be notified in August.