SMEs have the edge in rush to digital business models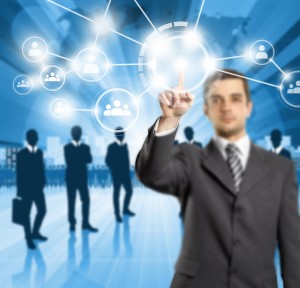 According to a panel of technology experts brought together by hosting company UK Fast, smaller companies are leading the way when it comes to embracing digital business models.
The panel highlighted innovation as one of the key factors, using digital technology to drive change within the company. UK Fast CEO Lawrence Jones says, "Large businesses have a much different process to go through than SMEs. If small businesses don't innovate digitally and don't try harder, they don't survive. So I think we've seen a lot more digital transformation in smaller companies".
Another panel member, managing director of digital agency Carpe Diem, Bill Carr, says that big firms are often held back by concerns about new technologies. "I think that's where some of the expertise lies with the agencies which have set up to specifically look at this digital transition. There's sometimes a fear factor or resistance which leads to questions like: 'if I adopt that system what will happen?' But they can be educated in the process by a digital transformation agency and find out what it would entail".
The fact that smaller businesses have this flexibility means that the companies are able to leave larger rivals, who are reluctant to give up traditional working practices, behind. Jonathan Whiteside, principal consultant of digital agency Building Blocks, explains how essential it is for firms to remain current and meet client expectations. "For me, digital transformation is about modernisation and innovation. It is a way of differentiating an organisation from its competitors, or comparing the business to how it used to be. There is a strong focus on 'how can we transform our business to make it more relevant to the customer and make their experience better?'"
As businesses take on the challenges posed by an increasingly digital world it looks like the ability to adapt quickly is crucial to success which gives smaller organizations an advantage.
Photo Credit: leedsn/Shutterstock