Nokia Lumia 928 -- photographing the rainforest with Windows Phone 8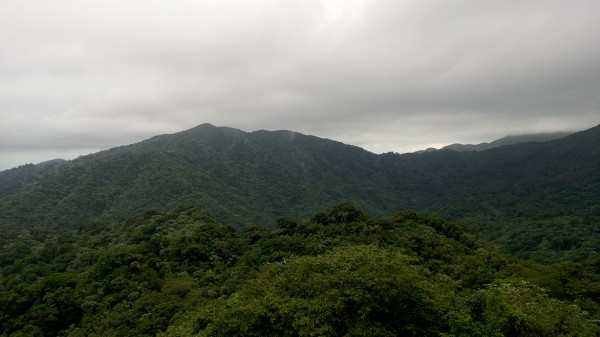 This weekend, I returned from a nine day cruise of the Caribbean. On this particular cruise, I went to Bermuda, St. Martin, Puerto Rico and Haiti. What I love about cruises, other than the food (yes, I'm a fat guy), is visiting multiple locations in a short time rather than being in one place for the entire trip. This allows me to take very eclectic photos and have memories that will last a lifetime.
I own a fairly nice point-and-shoot camera with the Nikon Coolpix AW100. The Nikon is my go-to camera when I am visiting beaches since it is waterproof. However, while in Puerto Rico, I was to tour El Yunque Rainforest -- a beautiful place to take photos where I would not be going swimming. And so, I decided to use a different camera instead -- the Nokia Lumia 928 on Verizon. Yup, I was trusting my vacation memories with a camera-phone!
Like my colleague Alan Buckingham, I too have been trying Windows Phone 8 instead of Android. However, I will save my opinions of the Windows Phone 8 platform for another time. This particular Nokia phone has a great reputation for taking great photos which I wanted to test.
The first thing to appreciate about the Nokia Lumia 928 is the dedicated camera button -- located on the right-side of the phone. In my opinion, this is a necessity for any smartphone to be taken seriously as a potential camera replacement. This will allow you take photos without tapping on the screen. Tapping on the screen to take a photo can cause the phone to shake and cause blurriness. Also, tapping the screen requires you to hold the phone awkwardly which may lead to it being dropped and broken. However, the Nokia Lumia 928 allows you to tap on the screen to take a picture if that is your preference.
The first thing to dislike about the Nokia Lumia 928 is the lack of an SD card slot. The phone has 32GB of storage but only 23GB is usable. While this will be plenty of storage for most, it is not ideal for a 9 day cruise. The ability to swap SD cards is essential for a long trip. Taking thousands of photos on a long trip is not uncommon. If this phone was your exclusive camera on a long trip, you would eventually find yourself choosing which photo or potential precious memory to delete.
Microsoft offers a really fun feature on Windows Phone 8 called Blink. This feature allows you to take an animated picture by taking multiple fast shots. My first stop in the rainforest was La Coca Falls, a beautiful waterfall and a perfect place to test Blink. You can see some examples here. The quality of these photos are only average but the animation is great -- it really captures my experience at the waterfall and has wowed the friends and family with whom I shared them.
The rest of my tour was walking in trails and taking photos of foliage and animals. The Nokia performed wonderfully capturing the amazing views found in the rainforest. I was able to get some nice close-ups of a lizard and a snail, two animals that are abundant in this rainforest. The only time the camera failed me was trying to get a close-up shot of a spider in its web surrounded by red flowers. The picture is beautiful overall but the spider and its web can barely be seen. The landscapes that it captured are breathtaking and are desktop wallpaper worthy.
Overall, the Nokia Lumia 928 is a wonderful camera phone -- the best I have ever used. It feels great in the hand with the dedicated camera button and it takes wonderful photos. If it had an SD card slot, it would be camera-phone perfection. However, most people do not take long vacations very often so it should largely not be an issue. I highly recommend this to anyone looking for a smartphone with a high emphasis on photo-taking. I am very happy that I trusted my vacation memories with the Nokia Lumia 928.
[portfolio_slideshow size=large autoplay=false random=false centered=true carousel=true navstyle=graphical navpos=top pagerstyle=thumbs pagerpos=bottom]