Cloud-in-a-Box allows developers to deploy solutions fast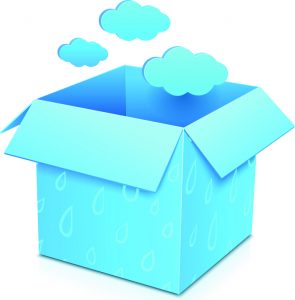 Development company FatFractal has launched its new Cloud-in-a-Box solution to make it easier for enterprises to deploy software in public or private clouds or in traditional data centers.
The company's Platform as a Service (Paas) and Backend as a Service (BaaS) products allow developers to create tailored solutions without the need for repetitive steps. FatFractal CEO, Kevin Nickels says, "We've hit the right balance between out-of-the-box services like security, scalability and performance without limiting the developer's ability to do whatever they want".
The platform can be used for migration and allows developers to use their preferred programming language. It can help to quickly create mobile apps that make use of out-of-the box security and scalability features as well as supporting complex data relationships and queries.
Cloud-in-a-Box works with all of FatFractal's modules to allow enterprises to deploy into a range of environments. It's also compatible with open infrastructure standards like OpenStack. This allows the company to offer competitive pricing, Nickels says, "We work to encourage innovation by creating a no-cost sandbox and when developers are ready for production, the price of our NoServer module is typically 45%-90% lower than buying directly from a IaaS provider."
Details of a successful independent evaluation of the product by developer Cory Wiles are online at GitHub. Wiles says, "Based on the test results, FatFractal is the easiest to install and configure, has the smallest footprint, no additional library dependencies, is the most secure, is the only one that offers public API access and local development, and interface with multiple backends at the same time. We also recognize FatFractal as the most flexible and least intrusive."
For more information on Cloud-in-a-Box and what it can do visit the FatFractal website.
Photo Credit: art_of_sun/Shutterstock