Emsisoft Emergency Kit now even better at removing malware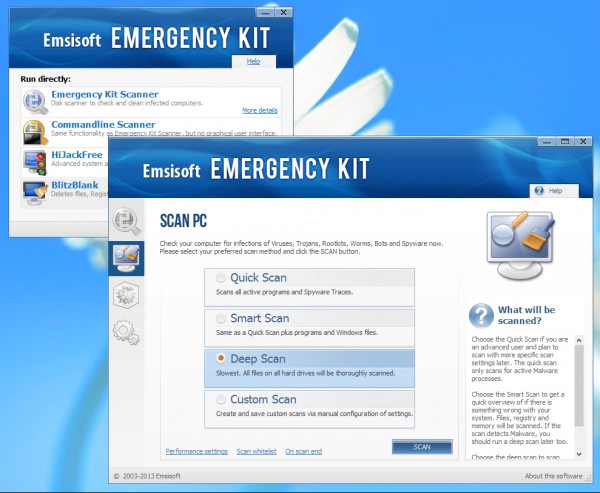 Emsisoft has announced the release of Emsisoft Emergency Kit 4.0, its portable bundle of antivirus detection cleanup tools.
The company says a greatly improved cleaning engine based on the commercial Emsisoft Anti-Malware will deliver safer and more thorough removal of threats.
A revamped and more efficient signature database should save 80MB RAM while scanning.
More compact signatures also cut network traffic, and further tweaks elsewhere should mean significantly faster updates, welcome news if you use the Emergency Kit on a regular basis.
Elsewhere, the core of the package looks and feels much the same as ever.
You get four components: a graphical antivirus scanner, a command line equivalent, Emsisoft's HiJackFree to assist with manual software removal, and Emsisoft BlitzBlank to delete protected files, Registry keys and drivers.
These can all be unpacked to your hard drive, or a USB key, ready for running almost anywhere.
And while there's plenty of power here -- far more than you might expect from the usual second line antivirus tool -- a helpful front end menu ensures the program's malware removal abilities are accessible to all.
Emsisoft Emergency Kit 4.0 also remains free for personal use, and downloads are available now.