New Plex for Google TV rolls out, tons of updates heading your way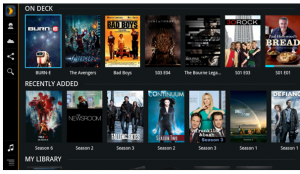 I purchased a Google TV back in February and hoped for the best. My bet paid off as the tiny box became the hub of my living room, though not without complications -- it does require the occasional reboot. Still, for $99 I can not complain, and will sing its praises, as I filter all of our TV watching enjoyment through it.
Now the Plex server-app has rolled out new updates that bring even more functionality to the little service. Today the company announces a slew of updates that bring better compatibility with large screens, as well as new layout settings.
"We've also made it such that you can switch the layout dynamically on any device to the 'TV' style (under Application Layout in settings). So if you're hooking up your Android mobile device to a TV, you can easily change the layout so that it's optimized for your couch-viewing, popcorn-chewing pleasure", says Plex.
The app is out now for Plex Pass customers, but will push to other users within the next week. The developer promises that "in a week we'll be pushing it to the store to replace the existing Google TV application. Here are some screenshots to give you a sense of what the new layouts look like".
A combination of Plex, PlayOn and Google TV is just about good enough to replace cable and satellite, but that is certainly up to the user and it's a risky option that should not be undertaken lightly.