Nokia says 'something BIG' is coming tomorrow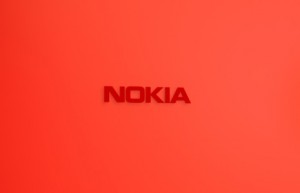 On Monday, Finnish maker Nokia teased that "something BIG" will be unveiled tomorrow, on its blog, at 9 AM BST. At a first glance, the message can only mean one of two things -- either the company will announce a large device or reveal a pretty important upcoming app release.
Judging by the posted teaser (you can see the attached photo here), that is called "orange", the Finnish maker could also be hinting at an orange-colored version of one of its existing handsets.
The Nokia logo doesn't appear to be embossed, debossed or decorated in a special manner, which leads me to believe that what we will see tomorrow might not be a high-end device.
Speculation aside, we are looking forward to the announcement and, as usual, we will keep you posted with the latest developments. So tune in for the upcoming story, following the announcement.
What is your take? Will Nokia really unveil "something BIG"?