SwiftKey Cloud brings trending phrases, sync and backup to your swipe-friendly keyboard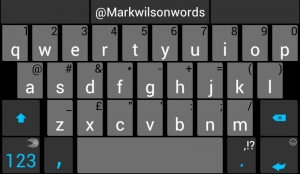 Typing is just so passé; swiping is very much where it's at these days. SwiftKey's latest Android beta adds interesting new cloud features that can be tested for free during the beta phase. What's new? Backup and sync options mean that dictionaries can be synchronized between multiple devices, and upgrading your phone need not result in having to start from scratch.
But perhaps the most interesting feature is the introduction of trending phrases. Whether you're writing in English, Spanish, French, Portuguese or Brazilian Portuguese, SwiftKey analyzes trending topics on the likes of Twitter to help bolster its dictionary and provide better suggestions.
The beta version also builds on SwiftKey's lauded next-word prediction and auto-correction. The app analyzes and learns from the user's personal writing style so the suggestions provided are more personally tailored and less generic. Gmail, Facebook and Yahoo Mail can all be used as sources for analysis, giving SwiftKey a good chance of learning how you use language.
If you're already a paid-up SwitftKey user, all of these cloud features will be added to version 4.2 of the app, but everyone is free to try them out in the beta which can be downloaded from the SwiftKey website -- separate versions are available for phones and tablets.