Five things Microsoft is doing right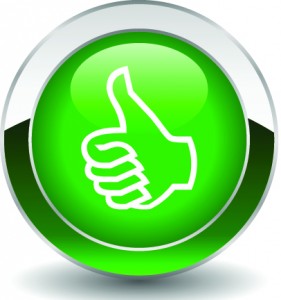 It's really easy to pick Microsoft apart and find reasons to hate the company. The software giant has spent years making decisions that gave the tech press and writers like myself reason to negatively criticize everything it does.
Microsoft has its problems, sure, but not everything suggests it's dead in the water. The firm has made some pretty bold bets recently; bets that I think are actually good and signal the arrival of a different Microsoft than the one we're all accustomed to kicking in the teeth. Here's five things I think Microsoft is getting right.
Product Integration
One of the most exciting things about Windows 8/8.1 is the integration of so many different Microsoft services into one environment. Xbox Games/Music/Video, Bing, SkyDrive, and Skype are all nicely integrated. Even though I am a tech enthusiast, I tend to use and evaluate my gadgets more like a consumer. People who are more "techie" will evaluate things on a completely different level and most likely will form a different opinion than me.
I have been using Windows 8 since day one. While I have not really enjoyed the Xbox experience on my devices (the music service has improved but is still really bad), I love the fact that it's easier for me to share videos/photos to my living room TV from the PC in my office or from my Surface. Having access to all my Office 365 related content and documents through SkyDrive makes my life much easier. The good news is that all of this is getting significantly better with 8.1.
I've had "techies" tell me how much they hate Windows 8 and they fire off a list of reasons that all have to do with the deep technical underpinning of the OS, in other words, lots of things I don't use, care about or understand and most "consumers" don't either.
Overall, having access to all my music, photos, and documents across my devices meets a very big need for a guy like myself who is always on the go and constantly working.
Rapid Product Update Cycles
In case you haven't noticed, Windows 8.1 is arriving less than a year after Windows 8 released. That's quite fast for an operating system of that size. It's not just Windows getting the rapid updates. Developer tools like Visual Studio and services like Azure are updated quarterly and even monthly in some instances. Bing and SkyDrive receive regular updates and the Xbox division is improving Xbox Music and Video through regular bug fixes and small feature updates.
These rapid updates will allow the company to respond faster to market changes as well as allow it to play catch up to competitors in key areas like web browser innovation and smartphones. Yes, I know we're still early in the mobile wars, but Microsoft has to get Windows Phone up to par with competitors as soon as possible. Microsoft is betting the farm on its cloud efforts and the blazing speed at which Azure is adding new features and growing customers is nothing short of impressive. Azure could one day be the largest cloud on the planet if Microsoft plays its cards right. Key to that success is getting the attention of the anti-Microsoft Silicon Valley.
Reorganization
Steve Ballmer announced a sweeping reorganization of the company around its new devices and services strategy. In my personal opinion, it was a good call. The market seemed to agree as the stock price went up.
The company is consolidating around four main engineering areas, OS, Apps, Cloud and Devices. The mantra: One Strategy, One Microsoft. The most notable change, consolidating all major operating systems under one engineering head, seems to be the way the market is headed. Recall that Google and Apple have also done the same thing. Powerful devices that do more and can talk to each other allows for seamless and continuous computing experiences.
Will it work? Time will tell for sure, but for now anything that helps Microsoft quickly improve product integration is a major plus.
Marketing
For years Microsoft marketing efforts have been pretty blah. With the launch of Windows 8 things have changed dramatically. While I was not exactly a fan of the original launch campaign I understand the purpose: to introduce the platform to the masses in a lighthearted and fun way that connects emotionally with consumers. I'll save details of why that may not have been the best decision for another article about things Microsoft has gotten wrong.
That being said, recent commercials promoting Windows devices are pretty much a slam dunk in my opinion. Why anyone would want to purchase an iPad while capable Windows devices like the Surface Pro exist is beyond me.  Yes, I understand the Surface Pro has battery life issues, but the form factor and ability to run millions of Windows applications is a huge selling point over a similarly priced iPad. Hopefully we will see the Surface Pro go up against the iPad in the way the RT version has.
I said in a previous post that Microsoft needed to focus more attention on features of Windows devices in comparison to the iPad like Amazon has done. It has done exactly that in its latest commercials.
Microsoft's marketing as of late has been pretty aggressive. The Bing advertisements go right for Google's jugular, encouraging people to try the Bing it On challenge. Regardless of how you feel about Bing, this is the right call by Microsoft.
For years, the company has sat idly by while its biggest competitors have junk punched it. Now, Microsoft is fighting back. It's about time.
Device Innovation
Windows 8 introduced modern hybrid devices that are both laptop and tablet. The most notable are the Surface devices. RT has its issues and one can argue that it should probably be discontinued. I disagree. It represents the future of an ecosystem that is in complete disarray because of the very thing that has made it the most popular OS on the planet:  openness. I don't know the plans Microsoft has for RT but you don't have to use it for very long to see that it has a lot of maturing to do.
We are trending towards a future where people want fewer devices that do more. Hybrid devices may not be flying off the shelves right now, but they certainly represent what I have previously argued is the future of computing. Take the Surface Pro for example. I can install Adobe Creative Cloud, connect a mouse and get work done. Then when I'm ready to watch Game of Thrones, I can literally take the same device and sit on my couch and consume second screen content from the show. And if I need to pause the show and get some creative work done really quickly, I can do that. What's not to love about that? It's one device. I didn't have to purchase two devices to get work done, a laptop/desktop computer and a tablet.
People want simpler technology. They want fewer devices. All you have to do is look at what Microsoft is building in the Xbox One to see that the trend is toward consolidation. You can call Windows 8 a jeckyl and hyde OS all you want, the bottom line is, one operating system that lets me consume and create is a really good idea. We can debate about the execution, but what I believe most need to keep in mind is, we're still early in the world of mobile. Wearable computing will be quite huge and according to the 2013 Internet Trends Report, there is still tremendous growth potential in the mobile market for smartphones. There's no clear winner yet folks.
Conclusion
It's clear we are entering a third phase (the 2013 Internet Trends report calls it the Third Cycle) of computing as consumers have newer and better options for getting their computing tasks done. Apple iPad, iPod and Mac sales are down (iPhone is up), Google can't seem to properly monetize Android and no one seems to want Windows devices. This is a turbulent environment that is going through a major transition. Microsoft has made some pretty risky bets with hybrid devices, the Surface, a new Windows UI, and a massive company reorg that some consider rearranging the deckchairs on a sinking ship.
However, I believe Microsoft is poised to take advantage of this new computing environment and has set itself up to be a dominant player in the new world of mobile.
Do you agree or disagree with my list so far? What would you add to this list?
Photo Credit: Arcady/Shutterstock