Enterprise planning company grows 250 percent as businesses move to the cloud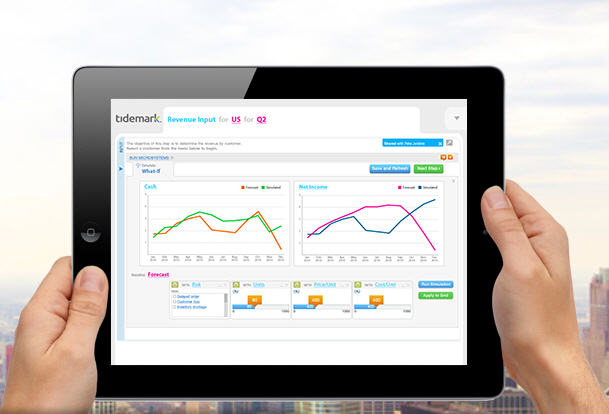 Cloud-based analytics supplier Tidemark has announced its latest set of results which show 250 percent year-on-year growth. This is driven by businesses moving away from legacy suppliers as they seek to unlock the power of their data.
Christian Gheorghe, Founder and CEO of Tidemark says, "Legacy vendors, such as Oracle Hyperion, SAP and IBM Cognos are suffocating customers with archaic technology that prohibits getting the right people involved in actively managing the performance of the company. The velocity of business and increasing importance of data outside a company's walls have created new challenges that can't be solved by focusing on a few power users who act as the gatekeepers to information".
With apps for financial and operational planning along with metrics management, Tidemark aims to make information available to people at all levels of an organization, allowing managers to take decisions in real time rather than waiting for reports. It seeks to roll out its software quickly too with customers going live within 90-days of signing up for the application.
Although large enterprises continue to invest heavily in business analytics, Gartner estimates that between 70 and 80 percent of all enterprise analytics projects fail. According to Tony Rizzo, Co-founder, Customer Success at Tidemark, "It's not surprising most business analytics projects fail considering it takes nine to twelve months to deploy a legacy analytics system. Our applications, combined with a disruptive implementation approach, enable our customers to bring critical information to all corners of their organization in a fraction of the time".