USB 3.1 specification complete -- still rectangular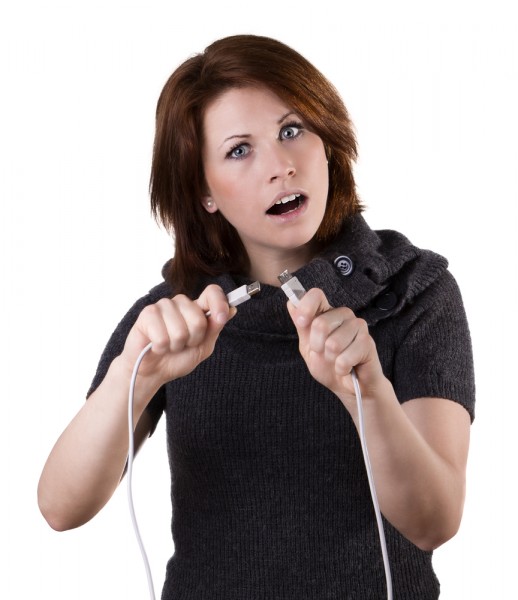 When I built my newest computer, I was excited to get a motherboard with native USB 3.0 ports -- I was finally at the forefront of USB speed. I bought a USB 3.0 flash drive, hard drive enclosure and hub. All the devices worked great and life was good.
However, yesterday my world was rocked when the USB 3.1 specification was announced as complete. While we are likely years away from actual affordable USB 3.1 devices, it still leaves me feeling that my newly-bought hardware is already on the way to obsolescence. You see, this is not a minor update it is doubling the speed of USB 3.0 to 10Gbps!
According to the USB 3.0 Promoter group, (Hewlett-Packard, Intel Corporation, Microsoft Corporation, Renesas Electronics, ST-Ericsson and Texas Instruments), the new USB 3.1 standard "uses a more efficient data encoding and will deliver more than twice the effective data through-put performance of existing SuperSpeed USB over enhanced, fully backward compatible USB connectors and cables. Compatibility is assured with existing USB 3.0 software stacks and device class protocols as well as with existing 5 Gbps hubs and devices and USB 2.0 products".
In other words, all of your existing USB devices should work with USB 3.1. Sadly, backwards compatibility also means the rectangular plug is here to stay, so users will still fumble about, trying to plug it in the wrong way 50-percent of the time.
Hopefully in the future, the USB plug can take a design-cue from FireWire and ditch the rectangle, which would dummy-proof insertion for users. Maybe an adapter can be developed for legacy devices.
Are you excited for USB 3.1? Have you even embraced USB 3.0 yet? Tell me in the comments.
Photo Credit: Michal Zak/Shutterstock