Best Windows 8 apps this week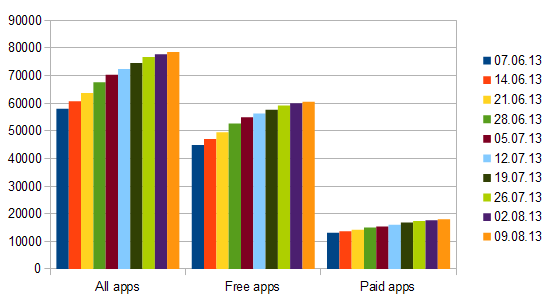 Forty-first in a series.  Microsoft has finally added an option to search for apps in your web browser. Up until now, you had to use the official Store app on Windows 8 for that or a third party service. While there is still no option to browse apps by category or filter by price, it is a step in the right direction. It makes my life a lot easier for example as I can now grab links right from the search interface and do not have to use search engines for that anymore.
Microsoft cannot be happy with the current app growth rate in Windows Store, and this is probably one of the core reasons why it launched the App Builder Rewards program for Windows Phone and Windows 8. It is currently only open for developers in the US though but will provide developers with options to earn points that they can exchange for rewards.
Two core Windows 8 apps have received updates the week. First, the Xbox Video app, which has been redesigned to match the darker color scheme of the Xbox Music application which received the same treatment last month.
The HealthVault application has been updated as well this week. You can now use it to track and chart your child's height and everyone's blood glucose levels. In addition to that, it is now also possible to pin health and fitness tiles to the start screen.
The total application count in the US Windows Store rose to 78,517 this week, up only 730 apps in total. 60,525 of those apps are free to use, an increase of 487 apps this week. Paid applications grew by 366 to 17,992 in total.
App of the week
Zombie Driver HD ($9.99, 1-day free trial)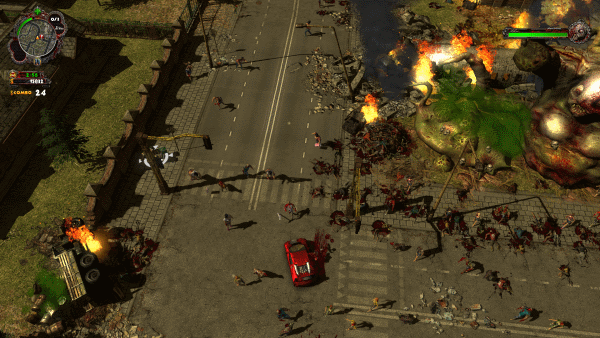 Zombie Driver HD shows that well made games can be created for Windows 8. It is without doubt one of the best looking games so far for the system.
The game offers a story-driven mode in which you complete various missions in a zombie infested metropolis, as well as other game modes that you can play. The two other modes currently available are called blood race, which plays a lot like the Super Cars or Micro Machines series, and a slaughter mode in which you need to defeat as many zombies as possible.
It features voice-overs, excellent visuals, and an upgrade system that you can use to improve various aspects of your car.
You begin the game with a plain yellow cab but can add various extras, like additional armor, a railgun or nitro to it to improve your survival chances. You will also be able to pick up new cards, a racing car and even a tank that help you out in various game missions.
That is not all the game has to offer though, as you will also face tough boss fights in later missions.
Other apps
Lego Hero Factory Brain Attack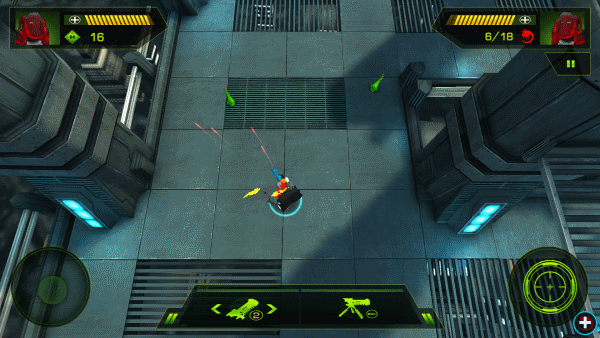 Lego Hero Factory is a top-down shooter that pits you and a computer controlled sidekick against waves of enemies. You can select to clear different locations that the game makes available and use a shop in-between levels to improve your armor, weaponry, or select a different sidekick that is better suited for a particular wave.
The game itself is fast paced but lacks somewhat when it comes to controls. While you can use the keyboard and mouse to move, select and fire, it is rather difficult to aim.
The core reason for that is that you are always shooing in the direction your character is facing. To shoot, you either have to use the space bar on the keyboard or click with the mouse on the shooting ring that has been implemented for touch users.
It is still a fun and challenging game, but probably best played on touch screen systems.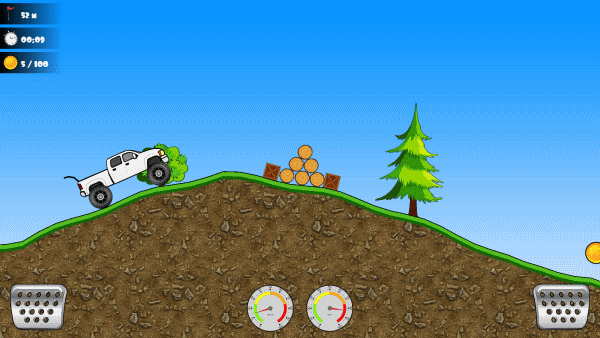 Your task in Offroad Racing is to make it from start to finish without crashing your vehicle in between. This may sound easy at first, but as soon as you start to accelerate your pickup truck in the first level, you will notice that it is anything but.
Your car reacts to every bump in the road which makes the game difficult even without the obstacles that are neatly placed on the course.
You can buy car upgrades in the shop, or even switch to a vehicle that is better suited for later levels. This costs money which you do not really have a lot of.
While you earn money by collecting coins, doing stunts and completing levels, you will quickly notice that it is not nearly enough to buy upgrades or new cars. That is probably by design, as you can purchase coins in the built-in store.
The game itself is well done, and if you can resist the temptation of buying gold, definitely worth the download.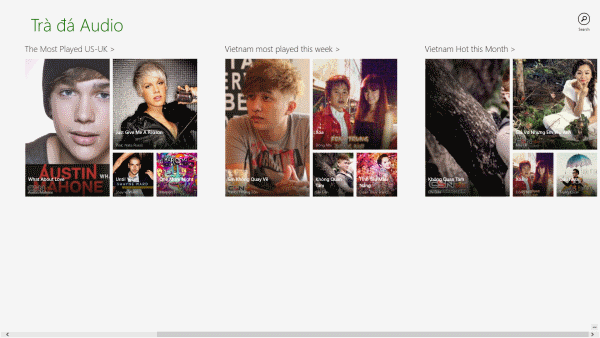 This music application provides you with access to popular songs of the US, UK and Vietnamese charts. It is a bit slow on the loading side of things which you may notice when it updates the interface or streams a song to your computer.
Lyrics can be displayed for each song that it makes available so that you can sing-along if you like or just read the lyrics to make sure you understand them correctly.
You can use the app to play local songs as well, if you prefer that.
Zombie Madness Pro ($3.99, 1-day free trial)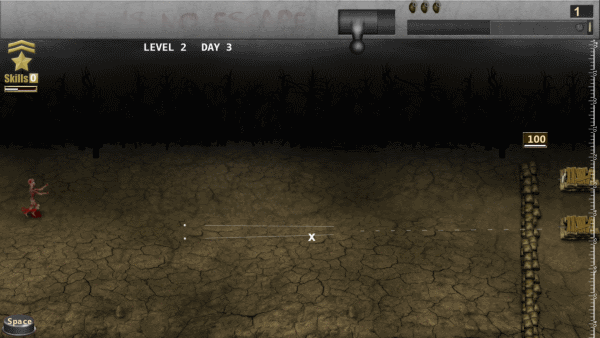 This game reminds me a lot of the Last Stand flash game series where you defend a position against hordes of zombies.
You start the game with a simple rifle and progress from there. You earn money clearing waves and can spend that money on new weapons, helpful AI soldiers that shoot automatically, and other improvements.
It is not the prettiest of games, but it is fun enough to check it out.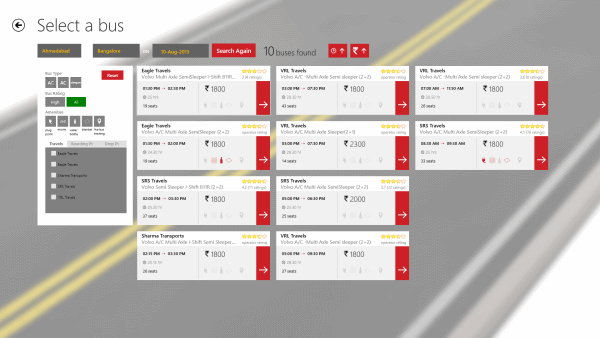 The official Redbus application for Windows 8. Redbus is a large Indian bus ticketing company.
You can search routes and available buses by selecting two cities and a date you want to travel.
Each available bus is displayed to you afterwards along with departure and arrival times, price, type of vehicle, number of seats, and there's even the possibility of booking a specific seat.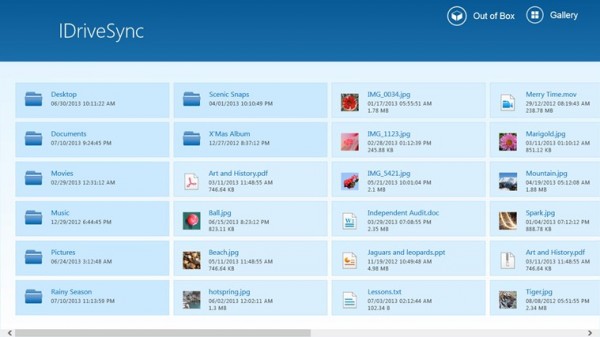 This is not an official application, but it provides you with options to access all files that you have stored on iDrive on Windows 8.
you can upload, download, access and share files using the application. As far as media is concerned, the app lets you stream music and videos right from the storage.
Versioning is supported by the app. It allows you to download the last 30 previous versions of a file.
Pirate Sim ($1.49)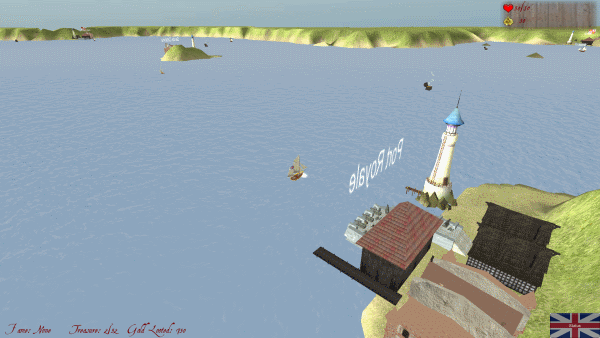 This game plays very similar to the original Pirates game on the C-64 and Commodore Amiga. It is set in the Caribbean and you select a country that you want to represent, and can retire at one point or the other in the game.
The core difference is that it plays in a 3D environment, while the original Pirates game did not. Another difference is that you cannot trade at all, as the game focuses on fighting against other ships and improving your own.
The fights are not as strategic as the fights in Pirates though as both ships simply duke it out without options to dodge cannonballs at all.