CheapCast transforms an Android device into a Chromecast device for free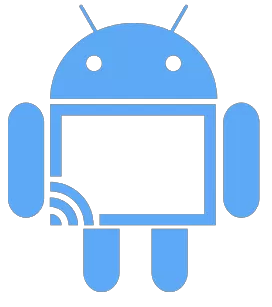 Google's Chromecast streamer may not yet have set the world on fire but it is earning itself quite a following. Part of the device's appeal is its low price -- just $35 for a fairly capable plugin streaming unit -- but there are times when only free will do. CheapCast is a free app that turns virtually any Android phone or tablet (running Android 2.2 or above is the only requirement) into a Chromecast.
The app is a fairly early beta, but in terms of replicating what Chromecast has to offer, it does a reasonably good job. CheapCast does nothing, yet, to address many of the complaints about Chromecast -- such as the inability to easily stream local content -- but it does mimic the Google device's casting capabilities for the likes of YouTube and Google Play.
Setup takes a matter of moments: download and install the app and you're good to go. There are no settings to concern yourself with, but if you have a spare Android device lying around you may want to enable the option to automatically start CheapCast on boot.
Fire up YouTube on your computer and, much like with Chromecast, you can opt to stream a video to the second screen. The key difference is that the $35 dongle connects neatly to the HDMI socket of your TV and can draw power from an available USB port. The chances are you'll have to invest in an adaptor if you want to connect your old phone to your TV, unless you don't mind watching on a smaller screen.
So is this a Chromecast killer? Not by a long chalk. I'm prepared to cut it some slack as it's a beta app, but there's still a way to go. Add features like easy streaming of network media, and this free app could make a dent in Google's potential income. At the very least, it's worth giving the app a shot to see how an actual Chromecast could fit into your life. It's free… you've got nothing to lose!
The name might need some work though -- CheapCast is something of a misnomer at the moment. The app is free, and 'free' and 'cheap' are not really synonymous. Sure, there's the cost of the required Android device to factor in as well as the potential cost of an adaptor if you want to view on your TV, but… oh, I'm just being picky now.