Google Maps unifies exploration, and you don't need to leave home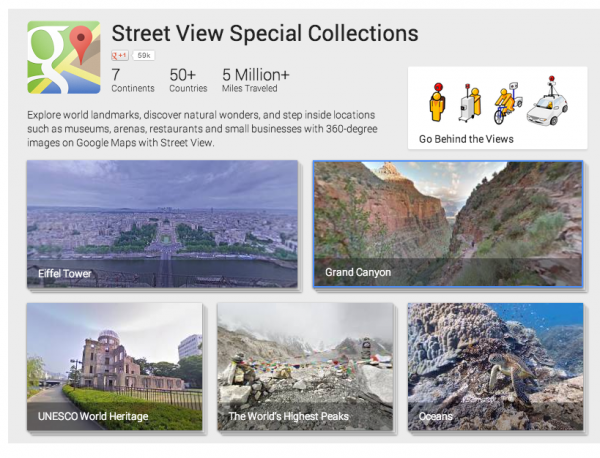 Google Maps has become adventurous -- what began as mapping, turned into street view of roads around the world and then morphed to bigger things, like underwater dives and hikes down amazing trails. All of this could be found, though it needed to be searched, but now the company wishes to unify all of this data in one location.
From the oceans to the lowest depths of the Grand Canyon, the search giant's team has traversed many of the coolest and most remote locations around the globe. And, a new website, appropriately named "Views" collates this data into a single location, including such far-flung locals as the Great Barrier Reef and Mount Everest.
Also included is the Burj Kalifa -- though I do not think the team climbed it Tom Cruise-style. The search giant even lays out a bit of what to expect in the future with a "coming soon" that includes Venice and the Galapogos Islands, made famous by Charles Darwin.
"Our first two multimedia adventures enable you to experience the Canadian Arctic in Iqaluit, Canada, and the world's tallest building, the Burj Khalifa in Dubai, UAE. We also invite you enjoy photos and videos from our past journeys to the Grand Canyon, the base camp of Mount Everest, the Amazon Basin, the Great Barrier Reef and the NASA Kennedy Space Center -- minus the extreme temperatures and long plane rides! If you're on the Views page for those specific collections, just click on the "About this place" button on the upper right hand corner", says Deanna Yick, Street View Program Manager at Google.
The team is nothing if not ambitious, but that certainly proves a good thing for armchair travelers. We can all experience locations that most will never see, and the more that are added the better it is for everyone.