Survey shows most of us would rather work from home -- shock!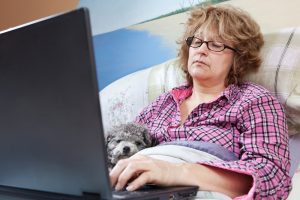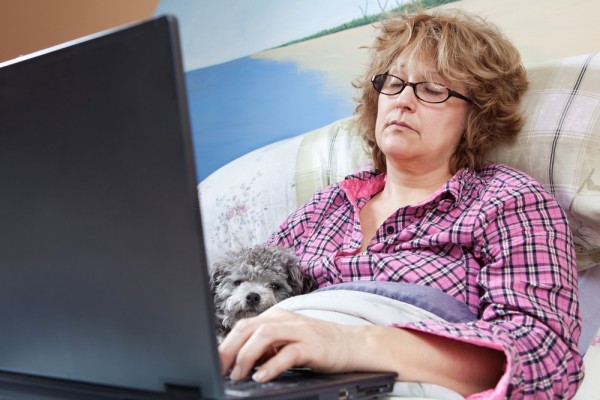 "I'm working from home," is often seen as one of the great lies of modern life. But a new survey released today by Kona, the cloud based social collaboration and productivity platform, shows that a majority of employees would rather telecommute than be in the office.
The survey conducted with SodaHead shows that 70 percent of us would prefer to be sitting at home in our pajamas than traveling to the office. For those aged between 35 and 44 the number wanting to telecommute jumps to 81 percent. The 18-24 age group though obviously likes to get out more with only 66 percent preferring home working.
There is a darker side to all of this, however. In offices that do allow people to work remotely 57 percent say it leads to jealousy amongst colleagues. Dice up the demographics and the figures are higher, 60 percent of parents, 65 percent of over 65s and 70 percent of those earning more than $100k say that they're jealous of telecommuting colleagues.
Despite the evident popularity of telecommuting though many companies aren't taking advantage of technologies that can make remote workers more productive. 64 percent of respondents still feel that email is the most effective means of group communication.
"Innovation combined with the right leadership, processes and people allows businesses to be more adaptable to the needs of their teams, spurring a more productive environment -- whether that's a traditional, virtual or hybrid work setting," says Scott DeFusco, Deltek's Vice President of Product Strategy and Management for Kona. "Using a social collaboration platform like Kona enables team members to be more connected and engaged".
Kona allows communication and interaction between team members regardless of their location. This leads to more productive exchanges of information and better work flow to keep a project moving forward.
Do you work from home? Does technology help or hinder you? Let us know via the comments.
Photo Credit: Paul Vasarhelyi/Shutterstock